Following a rough, partially sleepless Friday night ( hey landlord, just because your rental is in the desert, doesn't mean it never rains.. puddles in the bed are no fun ), Mr. Forager & I arose early Saturday morning, fueled up on coffee and pancakes in Joshua Tree and hit the road to escape to LA for the day. On the agenda: The LA Art Show, The Pie Hole, and the Arts District.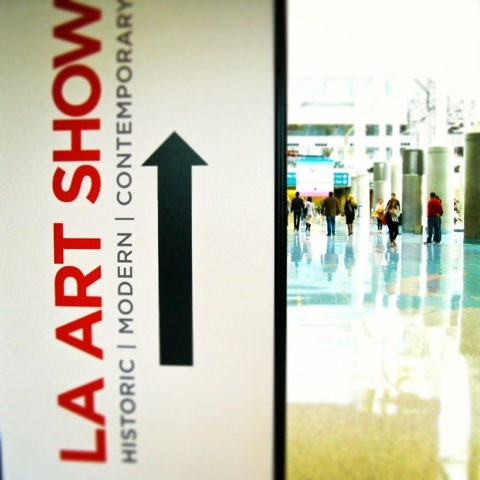 [ away we go! ]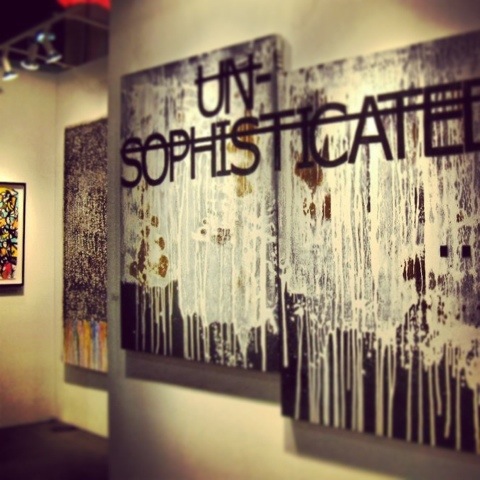 [ unsophisticated ]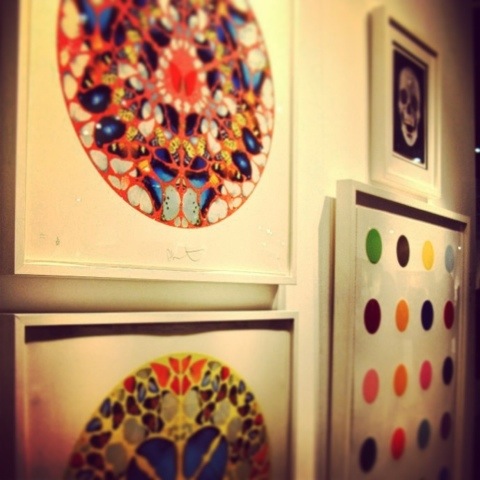 [ found: Damien Hirst ]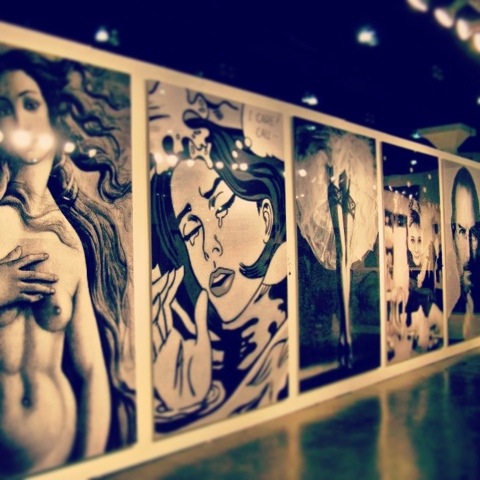 [ these were fun, magnifying glasses required ]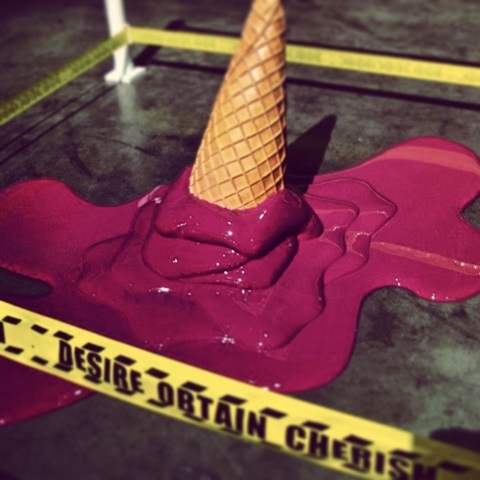 [ desire, obtain, cherish ]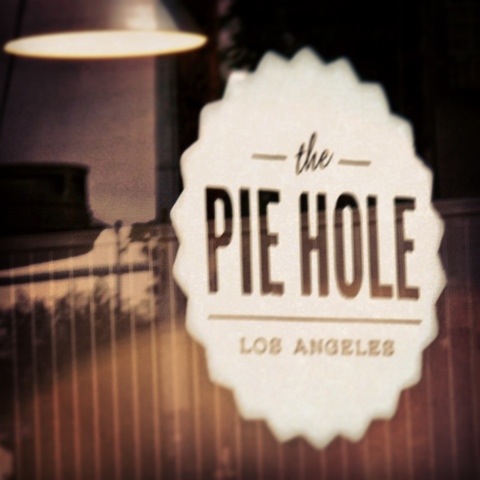 [ speaking of desire ]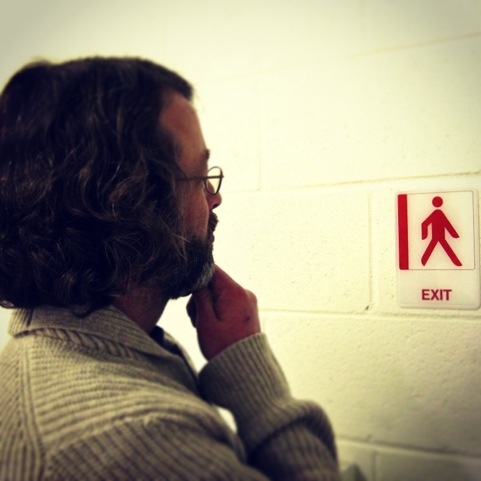 [ The Sweater contemplates.. is it art? ]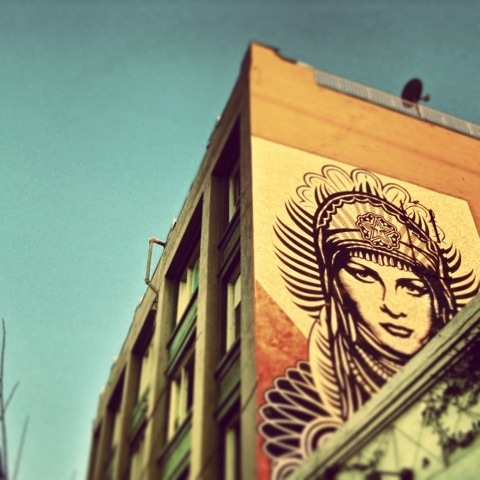 [ so long, Sheperd Fairey ]
Want to see more photos from our LA adventure?  Oh, I've got 'em!  Check out my Instagram feed for lots more artsiness form the City of Angels!