Mr. Forager and I are in the midst of taking a bit of a sabbatical from wandering hither and yon on our weekends.  This was our second weekend in a row in which we just stayed put here in Joshua Tree.  These quiet, slower weekends bring opportunities for slowing down and really engaging with each other and just enjoying the normality of routine that we really miss when we're exploring and adventuring.  These weekends are helping us enjoy our last two months here in Southern California.  The Northwest has our heart, but when the light hits the mountains here, just before the sun begins to set, we are content with where we are in that fleeting moment.  I hope you'll forgive these more mundane installations of This Artsy Life.  But sometimes, the slow down brings the rush around into focus, you know?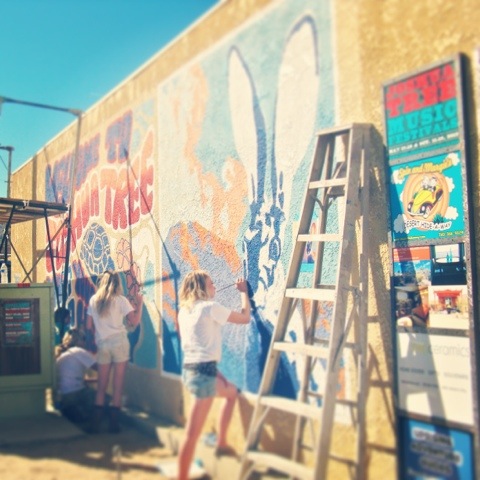 [ new mural in "downtown" Joshua Tree ]**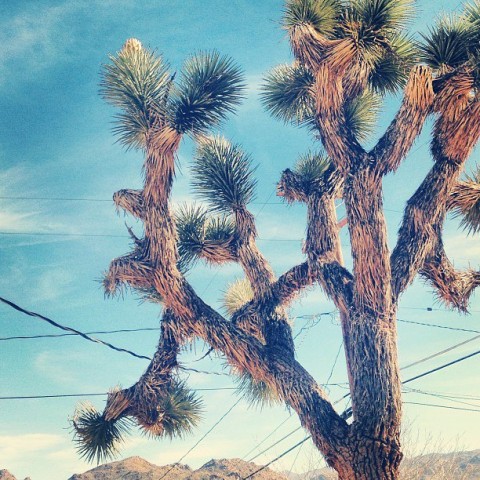 [ first bloom spotted on our Joshua Tree ]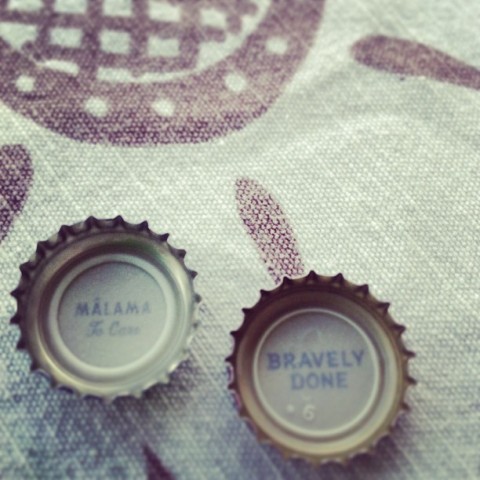 [ subliminal messages from beer? ]
[ warm SoCal weather was perfect for grilling ]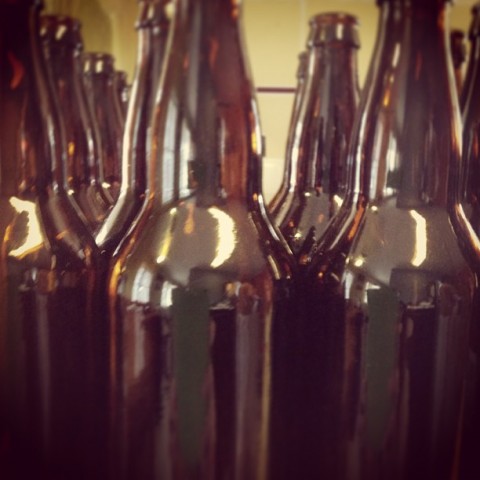 [ Sunday bottling ]
I hope perhaps you enjoyed a "slowed down" weekend, too!  I wish I could say some painting was done this weekend.. more on that in a new Finding My Own Artsy later this week.
**Mural by Larger Than Life Murals, including an enlargement of a painting by Marcia Geiger.
All images by Artsy Forager.
" class="pin-it-button" count-layout="horizontal">Pin It