One of my favorite activities in the world is visiting artists in their studios or even getting a little peek inside through photographs! Whether an artist is working from a light filled loft or a small corner in the kitchen, the way an artist approaches their workspace says so much about their creative process. I suspicion you enjoy studio visits, too.. And so dear Artsies, I thought I would treat us to a little jaunt to the studio of Deann Hebert website You may recognize Deann's work from the City Mouse | Country Mouse show currently online at Found Gallery here at Artsy Forager.
Everyone, say hello to Deann!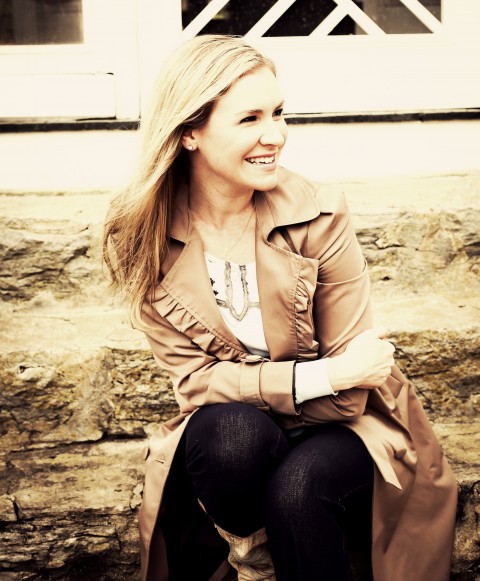 Deann and I decided this trip to her studio would give us the perfect opportunity for you to get acquainted a bit better. So she indulged me by answering a few questions inquiring Artsies might like to know..
Artsy | You have such a unique style of applying paint to canvas! Can you tell us a bit more about your process?
Deann | My process has definitely evolved over the years. I have always been attracted to texture, and palette knife painting. I wanted to create a style that married these two together. A key factor in this was the opportunity I had to study abroad while receiving my formal training. It exposed me to different cultures, ways of thinking and creating art. It was really just a trial and error type of thing. It's a process of applying layers on top of layers. With each layer reacting with another. Once I got into my "groove" of painting, it just felt right. I literally had an "ah-ha" moment, of "this is who I am!"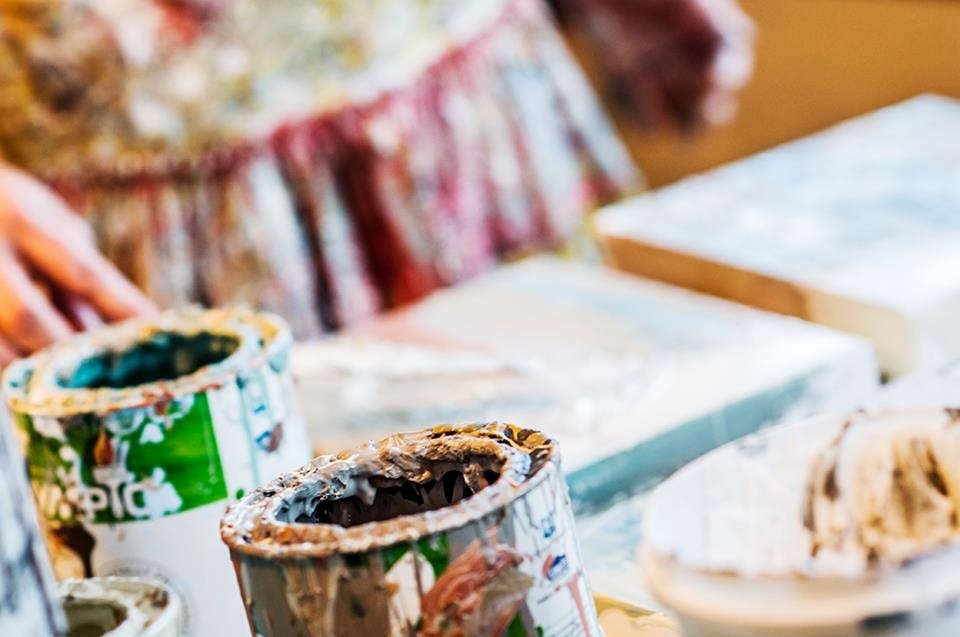 AF | How have you seen yourself grow as an artist over the years?
DH | Oh I have changed so much over the years. I think it's only a natural progression that a fine artist changes and grows. I hope I am always changing and evolving, not being static. I think this is where true creativity comes from. Over the years my work has gone from bright, bold colors and still lifes, to more muted tones of blues, creams, greys, and landscapes. Who knows what the future will bring!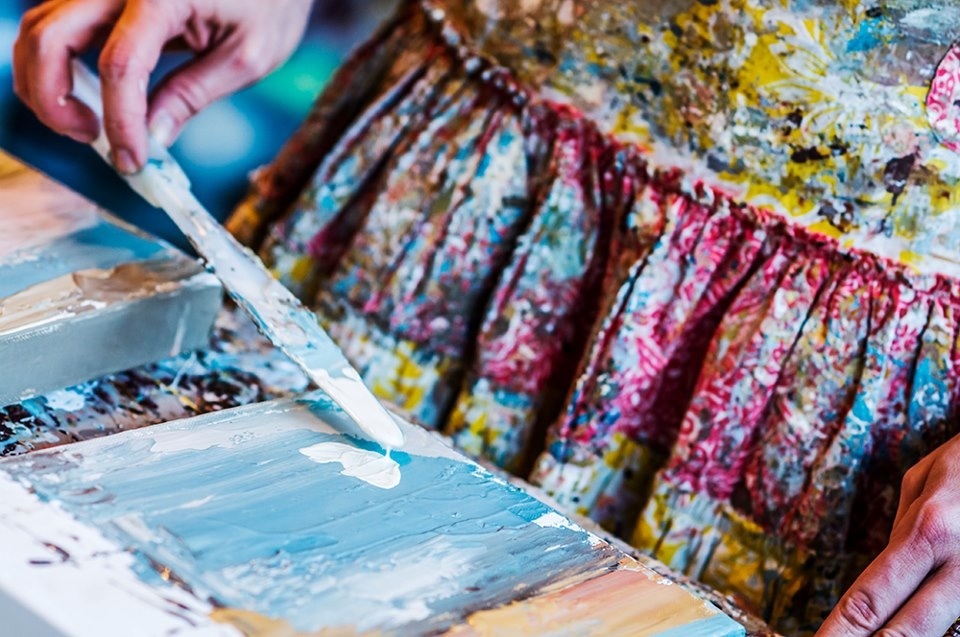 AF | What is the most exciting part of painting for you?
DH | The most exciting part of creating for me, is watching the painting literally become something right before my eyes as it is on the paint table. But, the créme de la créme, is evoking an emotional reaction from the viewer, for whatever reason.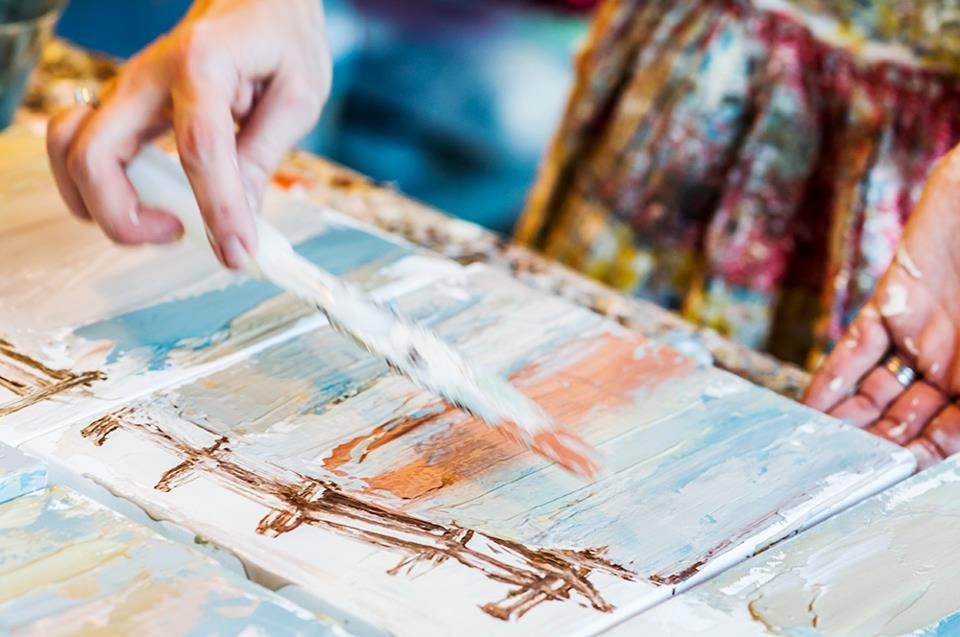 AF | What is it about the country that captures and holds your imagination?
DH | Well, this little country mouse grew up in a small town and my family always owned horses and cows. So growing up "in the country" was our way of life, and I absolutely loved it. The texture of an old barn or fence, or grass growing in the fields remind me of my childhood days. Unfortunately, many of these old structures are falling victim to time and neglect, but still are a direct link to the past, and the present. These barns tell a story, too, if we could only listen to them, to me, they are the heart and soul of the South. Even my studio walls are made from reclaimed wood from a historic barn that was torn down, so my inspiration, is quite literally, everywhere. Now, I am lucky enough to call Tennessee home, and the rolling hills and landscape are truly inspiring to me and beautiful. In my own little way, I want to pay homage to that.
Margaret Britton Vaughn, Poet Laureate of Tennessee, says it best in her poem:
BARNS OF MY YOUTH
I miss the barns of my youth,
The ones that read, "See Rock City."
Hungry Caterpillars ate them alive,
Spitting out nails
To become thorns in the side
Of crawling asphalt,
Erasing small towns
To link big cities
They die hard, these old barns,
Leaning on the everlasting
Shoulders of Time
That cushion the fall of rotting boards.
Light seeps through decaying skeletons,
Causing shadows to tiptoe
Like ballerinas dancing the waltz of the wind.
In our hurry to get there
We destroyed the landscape:
Masterpieces of America.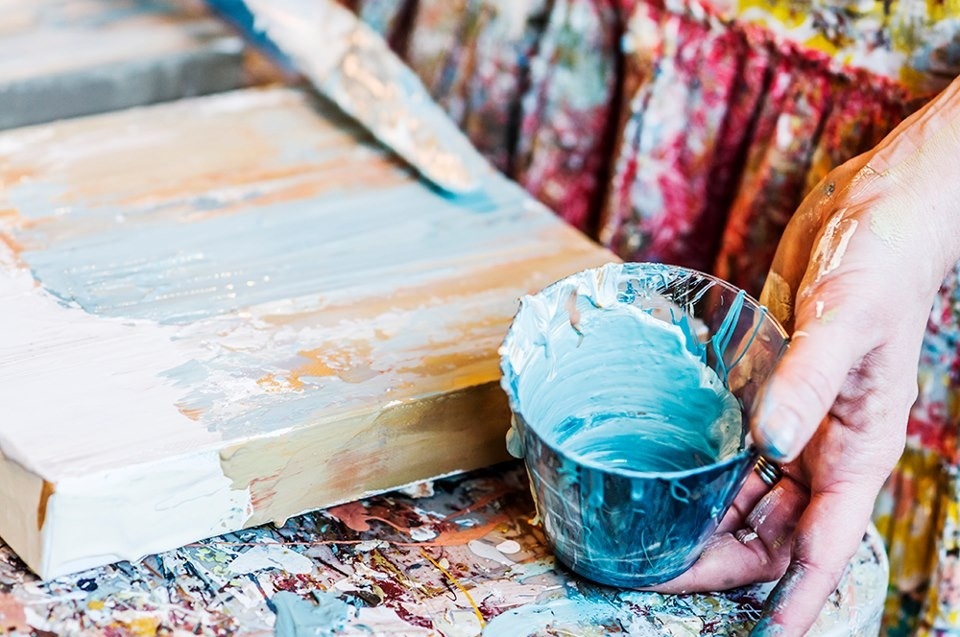 AF | You are very involved in children's art activities, like Art Camp. What do you see as the most important creative lesson a child can learn?
DH | Since I have two children myself (2 and 6), exposing children to the arts is very near and dear to my heart, and I think the most important creative lesson a child can learn is that art can be used to express yourself in ways that nothing else can. That you can actually say something with your art.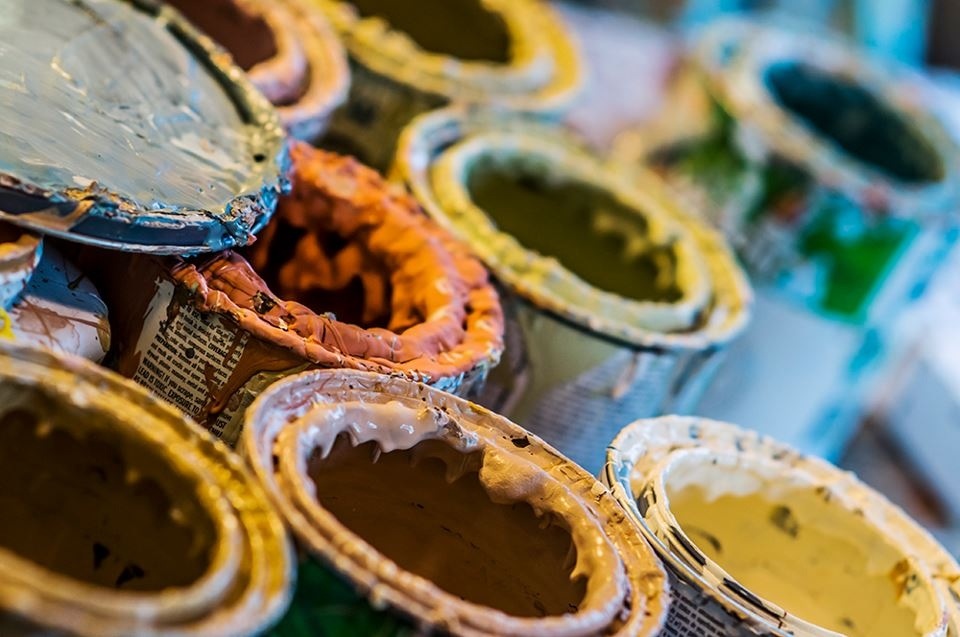 AF | Obligatory question. If you weren't an artist, what would your dream job be?
DH | It's so hard to answer that question because I am living my dream job…. but let's see, since I love to travel, I always thought Samantha Brown had the coolest job ever to tour the world and work for the Travel Channel show, "Great Hotels". How cool would that be?!
That would be a pretty sweet gig, but I have a feeling most folks would trade with you in a heartbeat! Thanks so much for opening up your studio to us, Deann!
To see more of Deann's work, please visit her Deann Hebert website and the City Mouse | Country Mouse online show and sale in Found Gallery here at Artsy Forager. Big thanks to Ray Sanduski of With an Eye Photography for the gorgeous shots of Deann's creative space and process. Be sure to check out Ray's website!