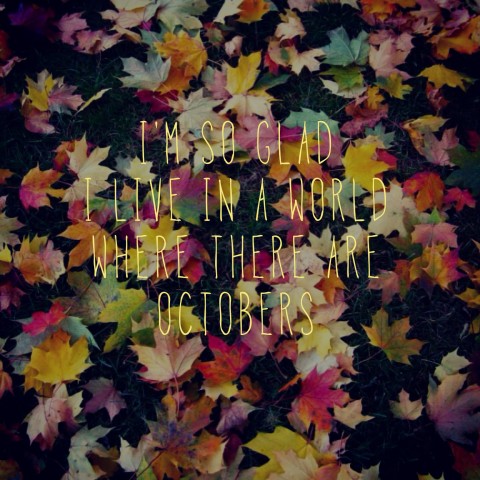 I'm so with you, Lucy Maud Montgomery!  Mr. F and I were talking this weekend about how October is just the perfect month.  The crisp air is such a welcome change following summer, the turning leaves are in full glory ( it's been exceptionally colorful here in Western WA! ), and for us in the Northwest, the winter rains haven't yet set fully in.
We took advantage of a clear, crisp day and made a beautiful drive to hike at Mt. St. Helens.  We both hate getting up before the sun, but I love our day trip ritual.  A stop at Urraco Coffee for a latte & croissant for the road, trees barely visible through the morning fog and NPR on the radio as we chat about the week past and future plans.
October feels to me like that last wonderful hour of a party.. you know, the one where the people who really love hanging out together are just kind of sitting around, chatting and basking in the afterglow of a fun time together.  No one wants to say goodnight.  Because once you break the spell, the magic is gone.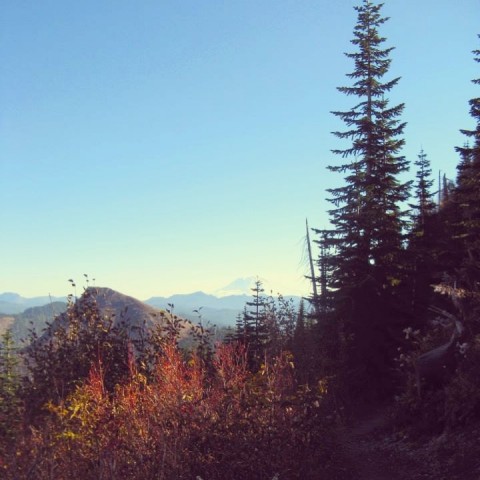 [ norway pass hike, mt. adams in distance ]
But then, there is something equally lovely about that post-party feeling.  Taking off your shoes, climbing into a warm bed and snuggling.  Sometimes we need that recovery day as much as we needed the party.  Following its eruption in 1980 ( I was in the 3rd grade.. 3rd grade was big for me, St. Helens erupted, I won the spelling bee and my little brother was born ), acres around the mountain were devastated.  Within just days, new seeds of life had already been planted.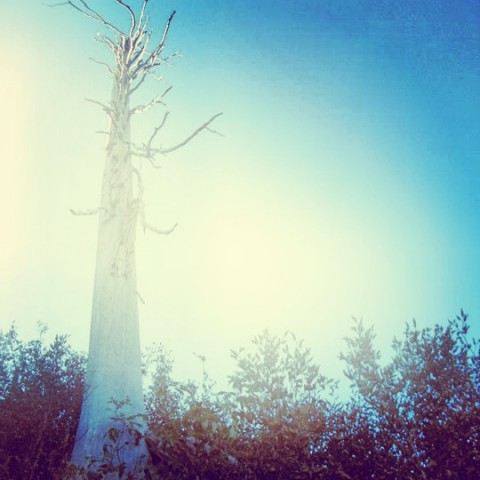 [ old destruction, new growth ]
We need that, too.  To slow down, sometimes to destroy in order to rebuild.  And although things may not look exactly the same ever again, we emerge, perhaps even more solid and strong.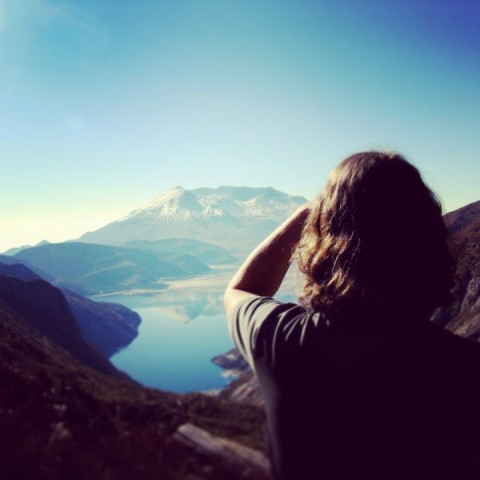 [ mr. forager, mt. st. helens & spirit lake ]
As we move into this season of hibernation, I'm sad to see October go.  But I'm looking forward to cozying up to November, to entering a quieter season, a season for thinking and planning, for resting and renewing.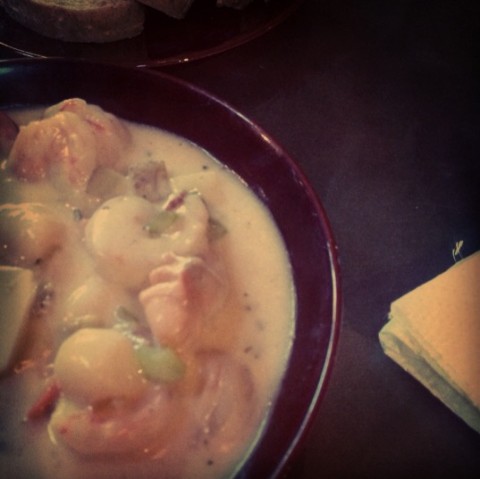 [ homemade seafood chowder ]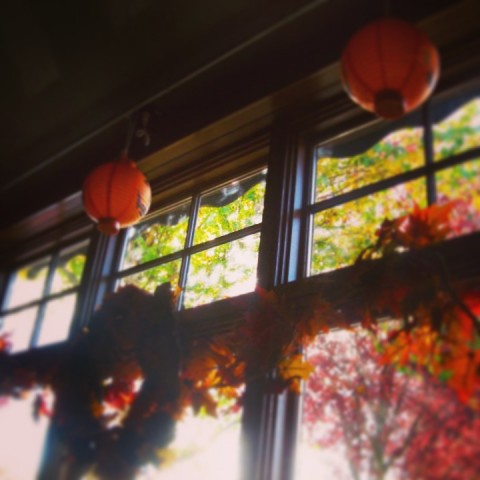 [ fall decorations at urraco ]
 How does this change of season make you feel, Artsies?  Do you get as excited as we do?  Or were you bummed to see summer go?
Want to see more from this artsy life?  Follow me on Instagram!  I'm finishing up the #foliophoto project, too!