Touring artist studios at last weekend's ArtsAlive got me day dreaming about my own future work space.  As we travel, I paint either at our dining/kitchen table or on a collapsible easel Mr. F bought me a few years ago.  I can't wait for the weather to get warmer so I work out on our pretty little deck!  Where do you like to set up your artistic command center?
If you work small like I do currently, or on paper, maybe a table works for you.  A big flat surface where you can spread out and everything you need is within reach.  And bonus– you get to sit down!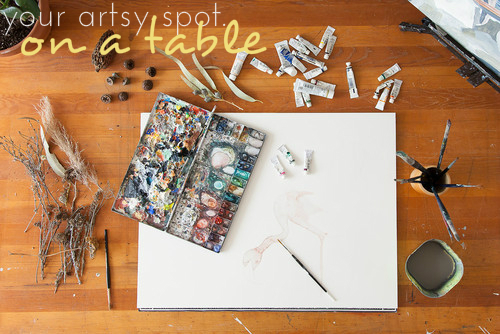 michelle morin on anthropologie
Or maybe you're a traditionalist and working from an easel is your thing.  A good sturdy, adjustable easel is a thing of beauty.  There is one in the window of the local art supply store that I am totally coveting.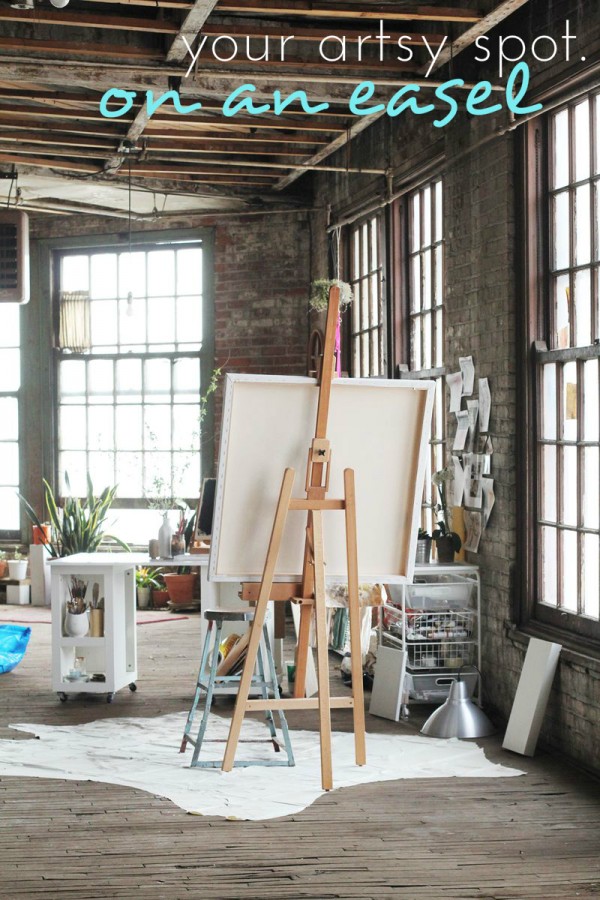 katie stratton on a beautiful mess
Perhaps you like working a la Jackson Pollock?  It might be hard on the back, but working on the floor is great for large canvases or getting a different perspective on your work.  And I'm pretty sure it's a great workout.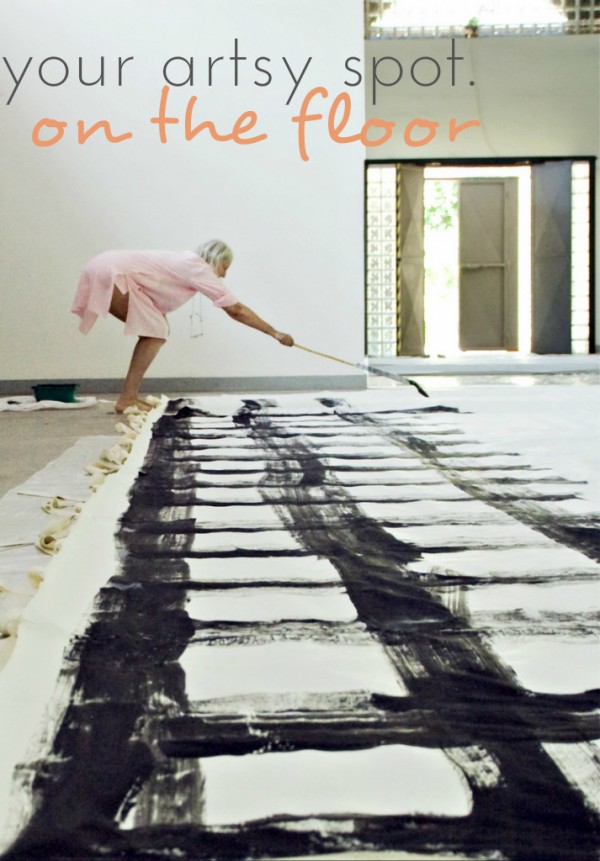 A lot of artists like to mount their canvases on the wall and if we ever have the extra space, I would love to give this way of working a try.  Would be especially fun in a studio in which you were free to make as big a mess as you wanted!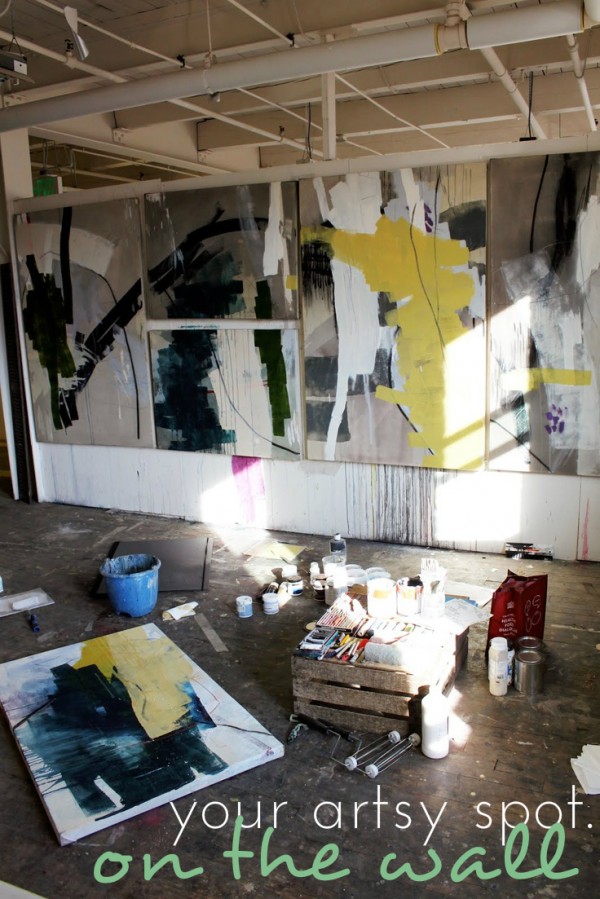 A lot of artists don't have the luxury of a dedicated studio space, so we just find a place to land our artsiness wherever we can!  Maybe it's the kitchen island or a corner in the attic.  If you're an artist, wherever you happen to be, that's your artsy spot.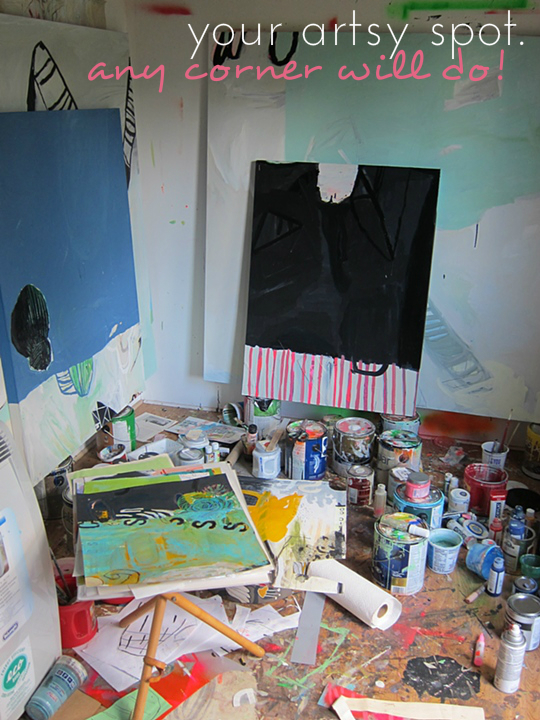 So where's your favorite artsy spot?  I'm off to pin inspiration images for my someday studio!  A girl can dream, right?
All image sources linked above.