Choosing artwork for your home can be an intimidating process.  Sometimes we fall in love with a piece of work but wonder how in the world we would ever incorporate it with our current style?!  You know that old adage, buy what you love and somehow it will work?  I'm here to prove it's true.  Let's say you fall for this bold black and white art pair by this month's Featured Artist, Alexandra Bellissimo.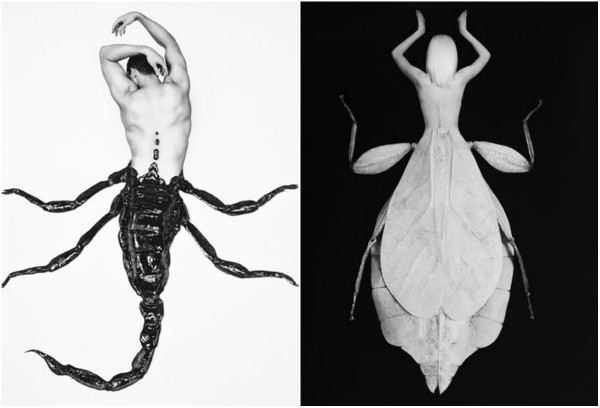 They're strong.  They're daring.  They're a little weird but totally fabulous.  Now where can you put them?  The best thing about graphic black and white art like these is that they can add a sense of the unexpected to anywhere they hang.
1 | fierce romance This fantastical pair are like creatures from a dark fairy tale.  Hung off to the side above the antique sofa in a romantic bohemian living room, The Antagonist and The Guardian would add just the right amount of sass to counteract the sweet.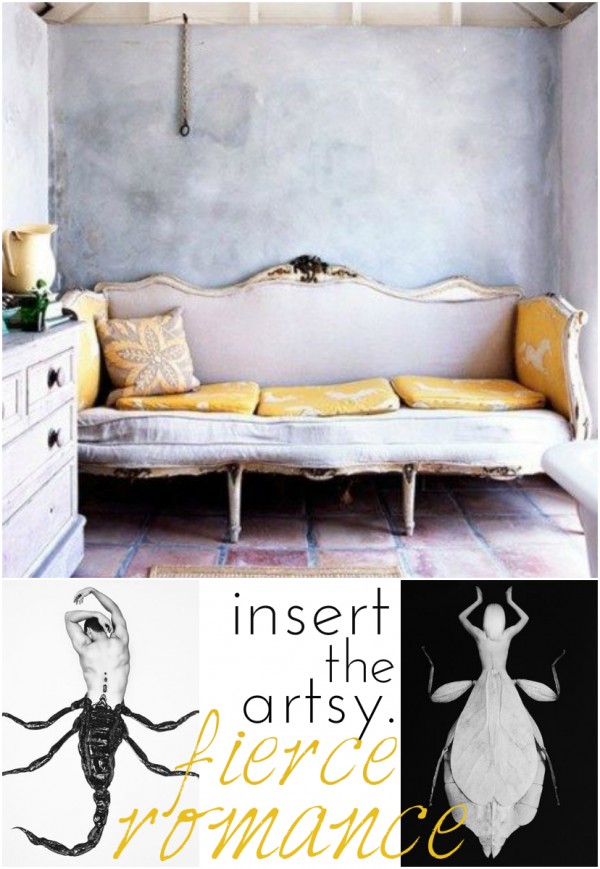 art by alexandra bellissimo | interior image found here
2 | sleek soak In the bath is often the very last place we consider for artwork, but these guys are just screaming to add a little of the unexpected to your personal spa.  They're graphic so maybe placement in a contemporary bath seems like a no-brainer, but their organic sci-fi feel compliments the space in a fresh way.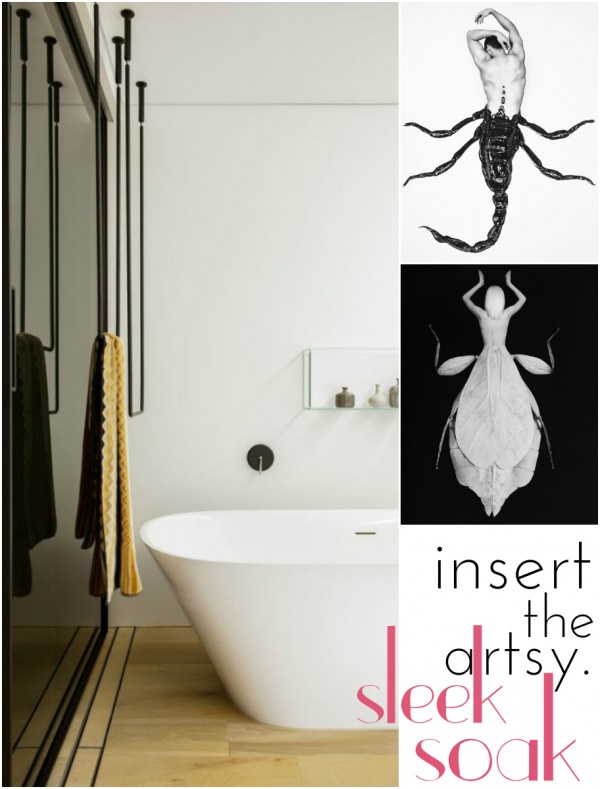 art by alexandra bellissimo | interior image found here
3 | rustic edge Maybe you love rustic decor but don't want to completely live the cowboy life?  The his and her pairing is perfect for a bedroom and this black and white art would provide a fantastic juxtaposition against a wood feature wall.  Want to edge it up even more?  Add an extra wide white mat and simple contemporary frames in a bold color like yellow or bright green.  Boom.  You've turned up the sophistication to 11.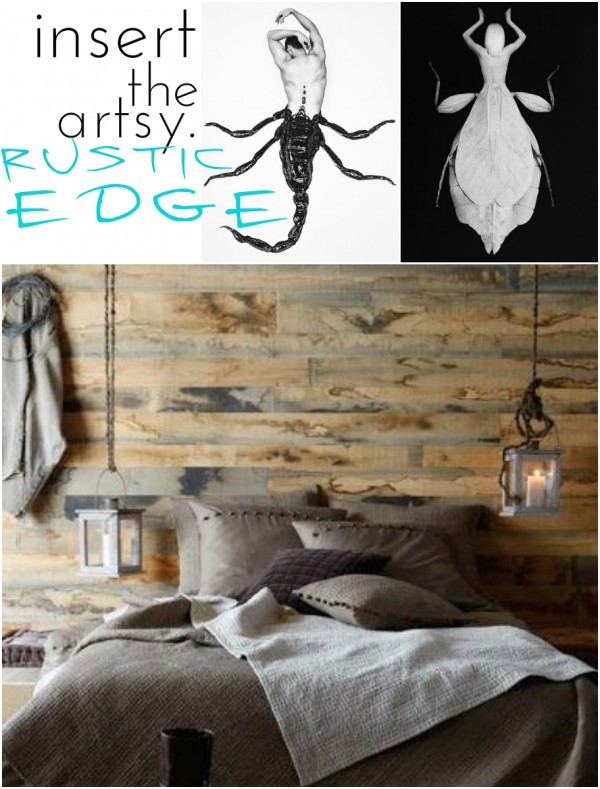 art by alexandra bellissimo | interior image found here
Have a room you need some artsy help with?  Or art you love but not sure how to style in your room?  I can help with that!  Check out my Forager Services page for details.  Love this pair by Alexandra Bellissimo?  Check out her site AND stay tuned for some news here and on the Mantle Art site for affordable, limited editions prints coming soon!
All image sources linked above.