Hello my fellow Artsy bookworms!  This is going to be a quick Artsy Reads as I'm busy with freelance work this week ( yay! ).  The Girl With The Gallery by Lyndsay Pollock, is a biography of early twentieth century New York gallerist Edith Gregor Halpert, who at just twenty-six years old founded the successful Downtown Gallery where she cultivated the careers of American modern artists like Arthur Dove, Stuart Davis, and Jacob Lawrence.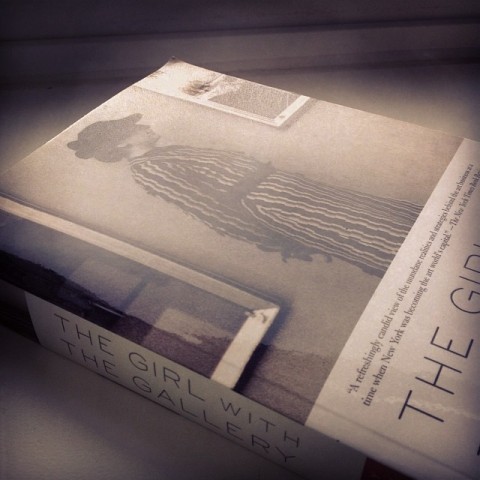 Reading almost like a novel, the biography follows Halpert's life from her childhood in Russia to become wife and muse to artist Sam Halpert, to the founding of one of Greenwich Village's first galleries, her art world rise and dogged devotion to the artists she represented.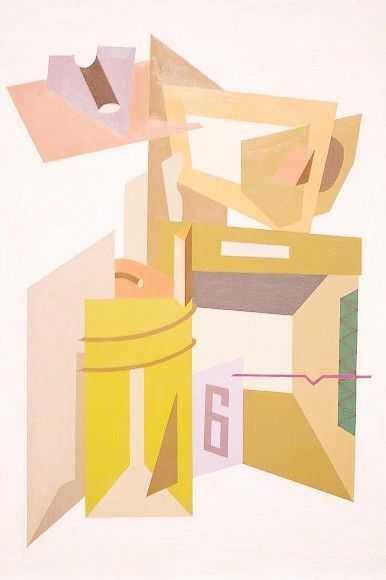 stuart davis found here

 georgia o'keeffe found here
What I found most intriguing about Halpert's story was the many modern day gallery practices  that she innovated in the late 1920s and 30s.  Methods like creating a home-like gallery environment, selling furnishings alongside artwork, and creating a community atmosphere within the gallery walls, as well as diversifying her gallery offerings during the Depression by building a market for American Folk Art, just as many galleries now sell items such as fine crafts alongside paintings and sculpture.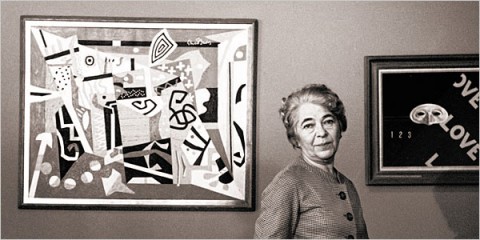 photo by sam falk, new york times 1964 found here
If you're intrigued by the early American modern art movement, the New York gallery world or just the running of a gallery in general, this will be a fascinating read for you.  Though Ms. Halpert's life took a tragic turn, her story is nonetheless riveting and proof that women were brokering power in the art world long before the Feminist Movement.
Top image by Artsy Forager, all other image sources linked above.