I've been reading mostly artist and art professionals biographies lately, but I do love a beefy novel, especially one in which an artist is the central character.  So when I was offered a copy of The Painter by Peter Heller for review, I jumped at the chance!
This was not only my first novel in a while, but also the first I've read of any of Heller's work.  The Painter is, on the surface, the story of a man battling his own demons, creating chaos and tragedy in his wake, but finding a version of peace in the end.  But it is also a portrait of an artist– all his flaws, his humanity, and how he works through his story with paint on canvas.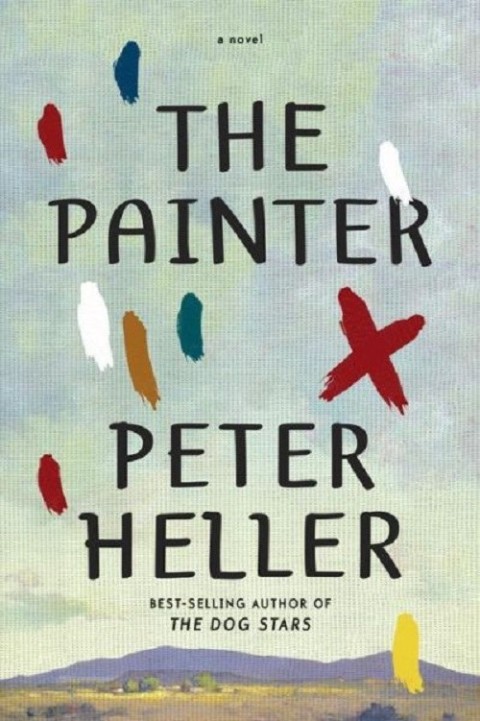 In the beginning, the narrator and main character Jim Stegner ( loosely based on Taos artist Jim Wagner ) painting himself swimming in an ocean of women.  As the story moves on, the paintings move into darker places, nearly exploding from his hand in a need to make sense of what is happening.  The narrative is mostly a succinct, Hemingwayesque style but it is in those painting passages that I got the most caught up.
Heller's story of creating chaos and finding peace, for me, takes a back seat to his portrait of the painter.  Those long descriptions of the way a painting comes to being– from the formation of an idea, the need to bring it to canvas, sketching out the idea, then becoming completely absorbed by bringing it to life and not even realizing what you've done until it is all over– will ring true and familiar for anyone who has ever painted from the soul.
The Painter is a gripping story and authentic depiction of the conflict of the artist and the world in which he lives.  Alas, as we travel, I can't carry too many books around!  If you think you'd enjoy reading The Painter  post your favorite artist biography in the comments and I'll draw a name this Friday 3.27.15 and send my copy to the winner!  US residents, only, please.