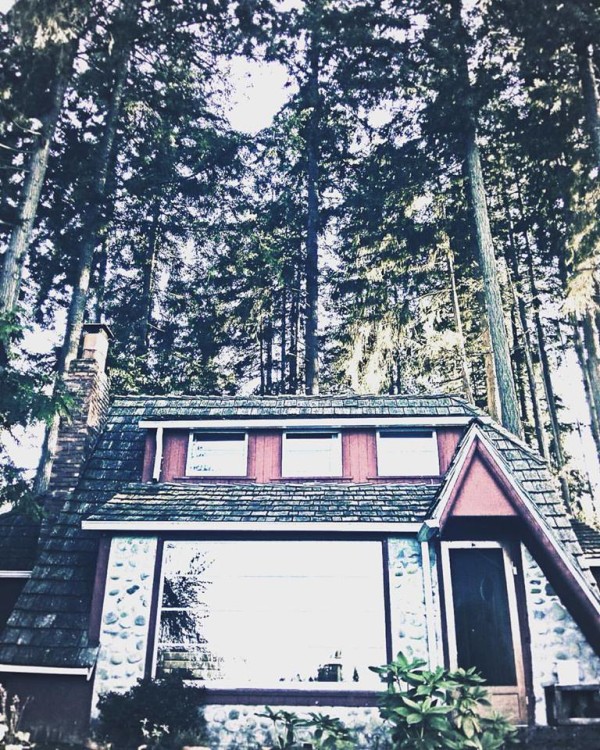 I admit, I get a bit jealous when I see artists participating in a fabulous residency in a beautiful place.  I've applied for a few myself, knowing that with my still limited professional artist experience, gaining a spot in one is a long shot.
But as I was unpacking in our new temporary lakeside home in Washington, it occurred to me– I am in a new "residency" every 3-6 months!  Every new place brings with it new experiences and new inspirations, so why not treat each one as my own independent residency?
This place especially, has my creative juices flowing thanks to the beautiful little lake on which we sit. Not to mention the trees, the rocks, the sky.. There is so much to take in!
While I'm here "in residence" on Offut Lake, I'll be working on a new series, ECHOES, inspired by reflections in water.  This idea was already germinating at the end of the VENTERS series and when I began to see how the reflections in the lake change throughout the day, I knew I had found my muse.
Image by me.