Do you remember the scene in Wild where Reese Witherspoon can't stand up under the weight of her pack? Every backpacker knows that weight is everything. Every ounce you add to your pack is an additional strain on your legs and back as you hike, which makes what should be an amazing, beautiful experience painfully agonizing.
Mr. F & I splurged on a brand new pack for me and decided at the last minute to take a quick overnighter along the Elwha River Trail in Olympic National Park.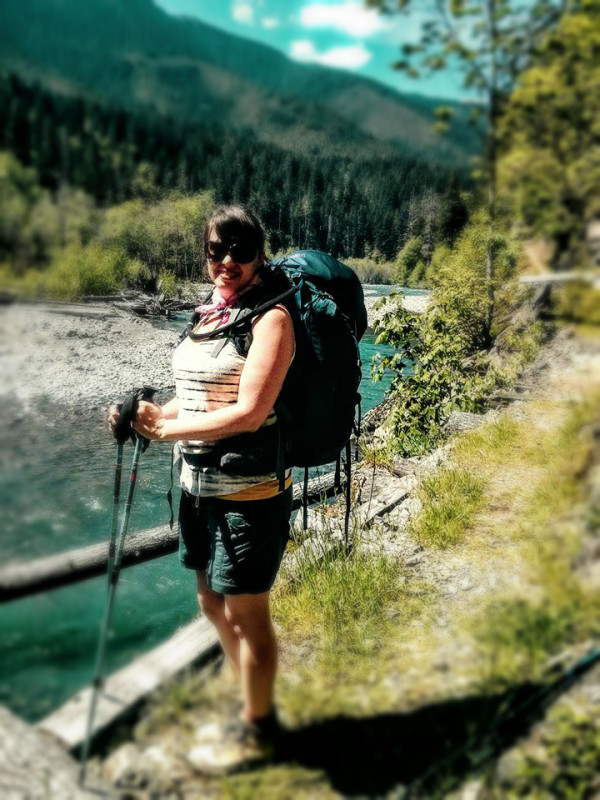 It was so last minute, I didn't have a tiny sketchbook to carry with me and I wanted to be able to do some watercolors when we had downtime. So industrious artsy that I am, I decided to create a makeshift watercolor kit for backpacking.
First task– create a sketchbook. The Mr.'s job recruiter recently came to visit & brought us some branded goodies– among them a few pocket journals, which just happened to be the perfect size for backpacking (remember, size matters! ha!). I ripped out the lined journal paper, then cut a few pieces of Canson Mixed Media paper to size, securing them inside with a heavy rubber band, recycled from grocery-bought veggie bundles (I always keep some on hand, they come in so handy!)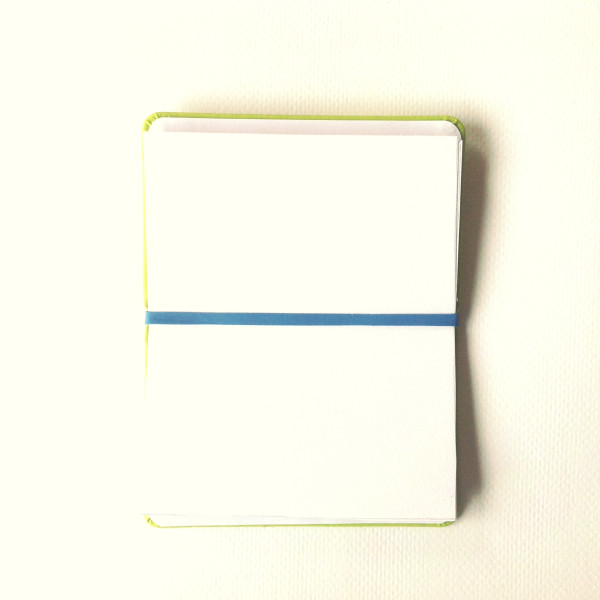 It worked perfectly– and as an added bonus, it is lighter than a moleskin would be and the pages will be easily removable as I fill them– so it will continue to lighten the more I hike & paint!
Onto the paint itself. I already had a super light weight flower-shaped watercolor palette with a lightweight cover. So I filled the wells with my favorite tube colors and let them dry out before packing them up. I zipped the palette up in a ziploc, to protect all my other things just in case there was any paint leakage.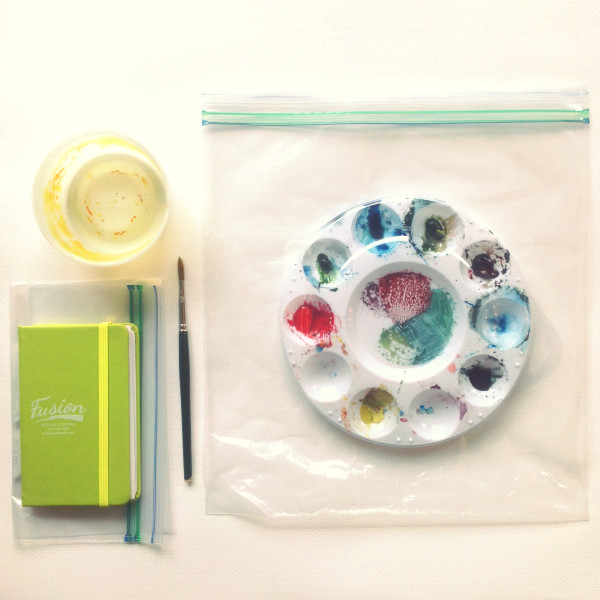 A small, inexpensive brush is sufficient for tiny quick sketches. I hacked off about an inch from the end so that it would fit easily in a quart-sized ziploc with my sketchbook without bending the bristles. That ziploc was then placed inside the freezer-sized ziploc with my palette and a small plastic water cup. I also bring along a folded paper towel for blotting. Viva brand towels work best– light and super absorbent, so I can do lots of blotting and cleaning up without soaking the towel through.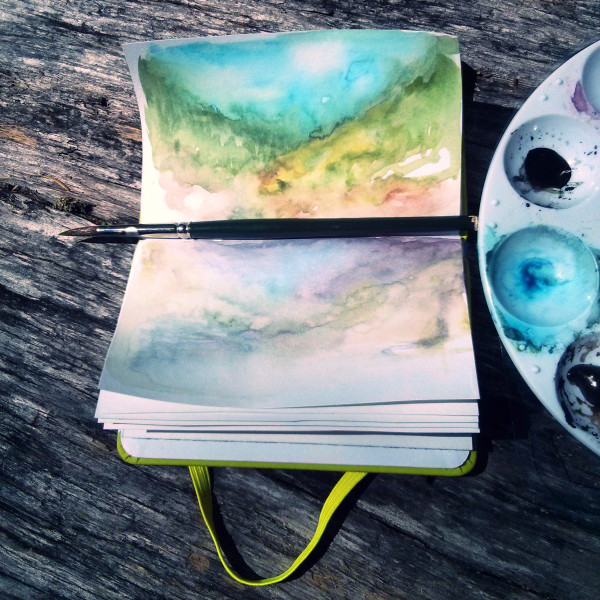 Everything worked like a charm! I may eventually switch out the palette for something more secure, perhaps with a larger mixing area (I like this option, the thumb hole would make it much easier to hold onto), but for now, it does the trick. We're hoping to do another overnighter this weekend along the Sol Duc River, follow me on Instagram for photos!
Here's a clip of me getting ready for a backpacking adventure..