The best art leads us on a search– within our world, within the work, within ourselves.  It makes us slow down and look with deep, fresh eyes to find a connection.  It is what this Artsy Foraging is all about, the journey of the search.  The work of Benjamin Cohen leads us on a magical mystery tour of places familiar yet foreign.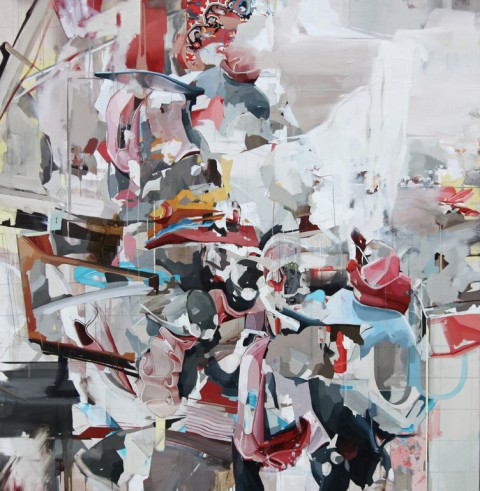 Cohen's abstract conglomerations of interior and exterior scenes are like an amusement ride for the eyes.  He drifts in and out of abstraction and we catch just enough glimpses of what might be surrounding us to feel comforted by the associations.  Yet the heart still races as we aren't quite sure that all is what it seems.
To see more of Benjamin Cohen's work, please visit his website.
Images via the artist's Saatchi Online portfolio.  Artist found via Christina Foard.