The forecast for last Saturday in Eureka was cloudy and rainy, so Mr. F and I planned to spend a leisurely day drinking coffee and catching up on work in a downtown coffee shop.  And we did, for a few hours.. until we noticed that the rain didn't seem to be coming and the sun was shining!  So we decided ditched work to spend the afternoon doing a little more exploring around Old Town Eureka.  We tasted grains at the local brew shop, browsed a dusty antique shop and a fun little vintage clothing boutique.  As we were about to grab a burger & hit up Mr. F's favorite Eureka watering hole, I spotted an open sign at Sewell Gallery and was so pleased at what we found inside.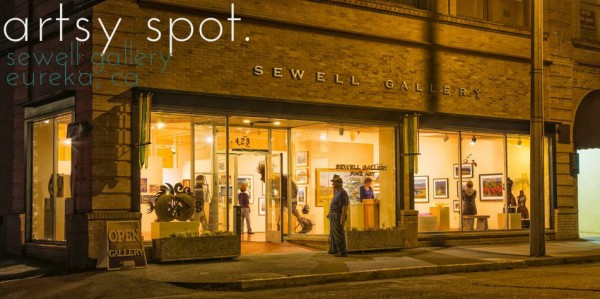 Sewell Gallery exclusively features the work of Humboldt County artists and showcases some of the best the region has to offer in a large and inviting space.  The current show, up for just a few more days, features the work of textile artist April Sproule .  She creates these amazingly intricate contemporary quilt designs– I was especially drawn to the graphic quality found in her monochromatic work.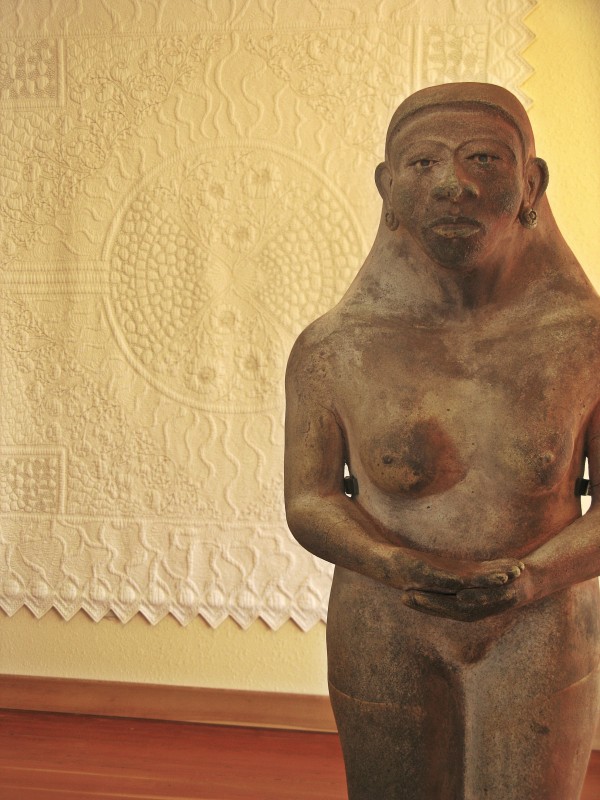 quilt by April Sproule, sculpture by Conrad Calimpong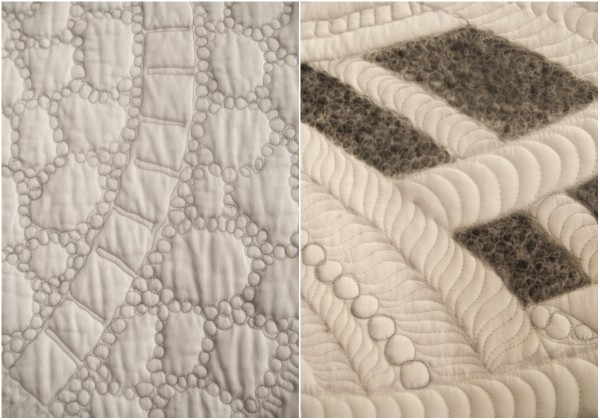 April Sproule quilt details
In addition to the featured exhibition, Mr. F and I found a wide range of mediums and styles to peruse.  We both loved these ceramic pieces by Shannon Sullivan– gorgeously crafted and temptingly priced!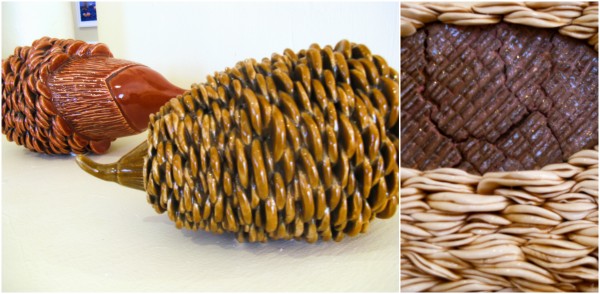 ceramics by Shannon Sullivan
Of course, you know I can't resist abstract paintings and these two were calling to me across the sunlit gallery..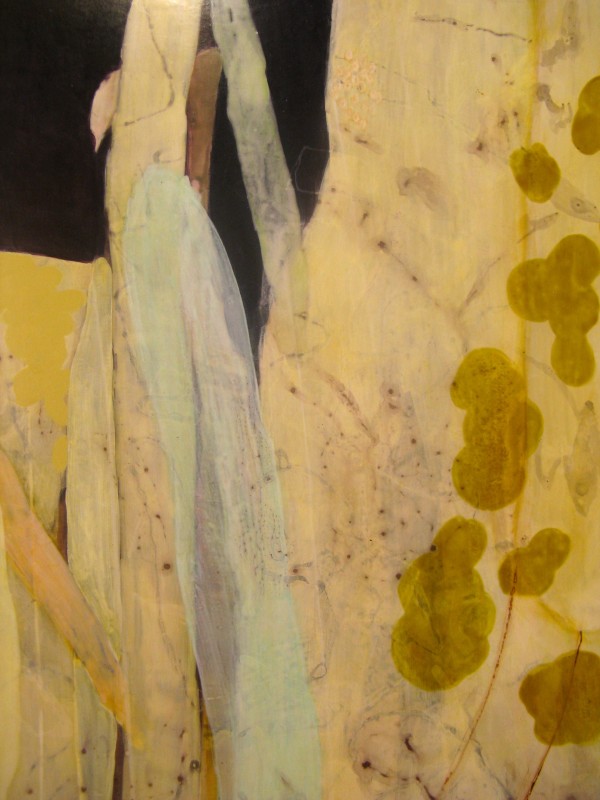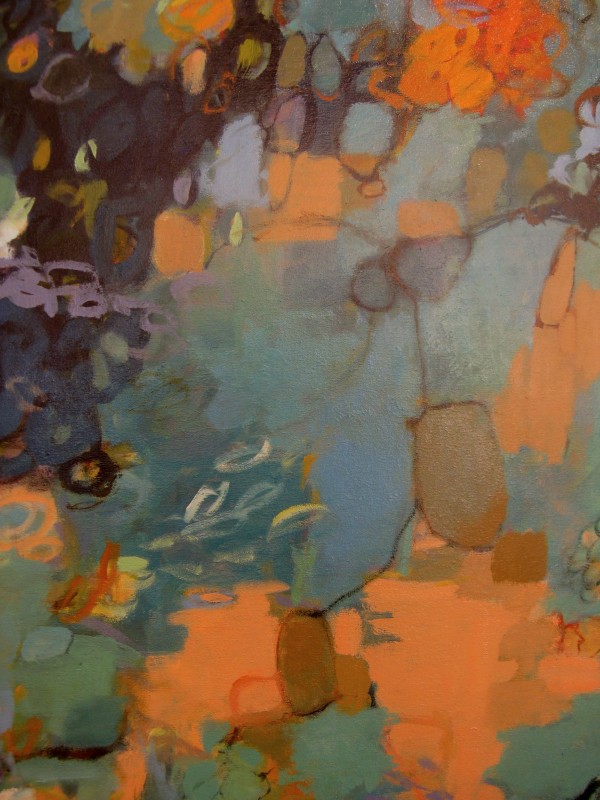 details of work by Leslie Price [ top ] and Victoria Ryan [ bottom ]
It was just the perfect day to wander through a gallery!  We'll definitely be putting Sewell on our list of places to stop in occasionally.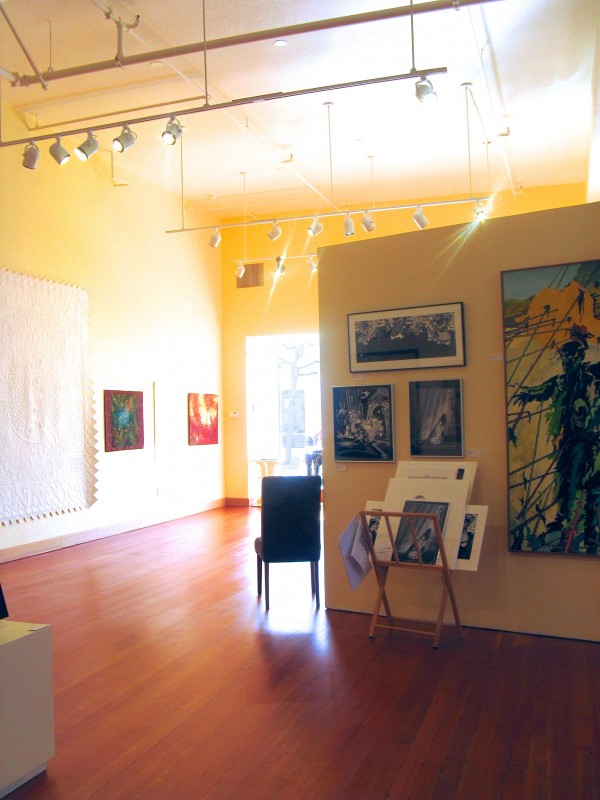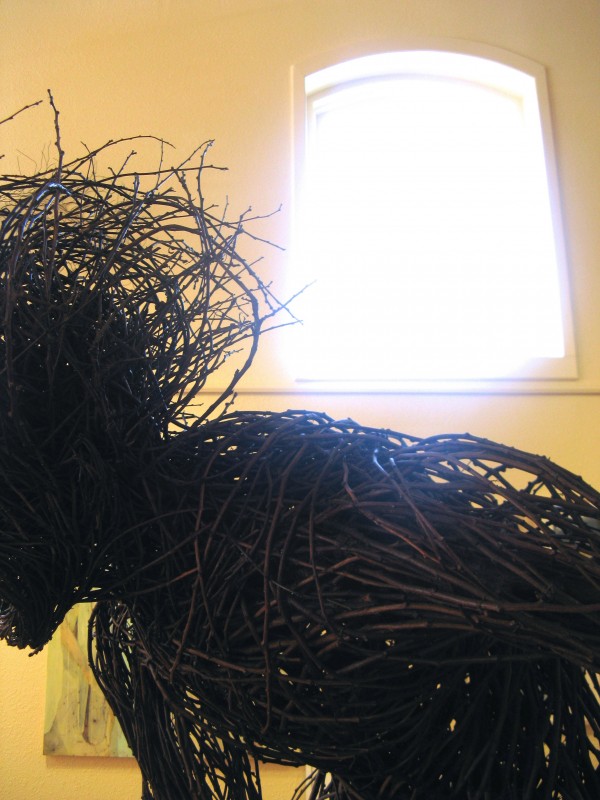 It's looking pretty likely that Mr. F and I could be in Eureka at least through the summer and I'm more excited about that prospect than ever.  With the largest concentration of artists per capita in all of California, Humboldt County has so much to offer and discover!
If you ever happen to be in Eureka, make sure to put in a stop at Sewell Gallery!  Coming up Saturday is my first Eureka Arts Alive event.  Stay tuned for more on that next week!
Exterior gallery image via Sewell Gallery on Facebook.  All other images by Artsy Forager.