Very early tomorrow morning, I'll be at the San Francisco airport. I'll board a flight that will take me home.  I'm going back to Florida to see my mom, for what I really hope isn't, but could very well be, the last time.  She's losing her battle with cancer and all treatments have been halted.  We don't know how long she has– could be as little as two months or as much as a year.  Every time I go back to Florida, it feels less and less like home to me.  And once she isn't there, I suspect that feeling might just be gone for good.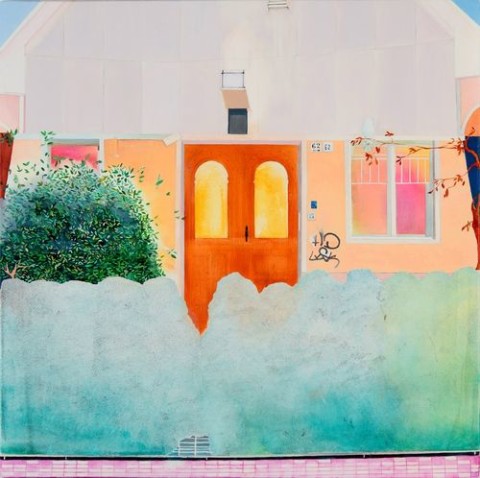 Since marrying Mr. F and leaving Florida, my heart has been torn between here and there. But home has shifted now.  It isn't my hometown, it isn't even where my family is.  It is wherever I'm making a life with my husband.  And these days, that is wherever we happen to be.  In each place we find ourselves, I put a lot of energy into making it feel less like a temporary landing spot and more like a home.  It's something I learned from my mom, this nesting thing.
When I think about her back in Florida, I picture her at home, surrounded by her favorite things– the teapots she collects, my grandmother's paintings.  Her home, the house she's lived in for over twenty years with my stepfather, felt like my home, not just because I lived there for eight years but because she was there.  Once she is gone, it will just be a house again, filled with her things.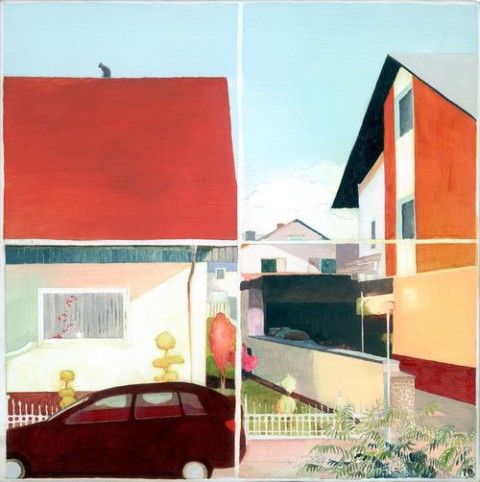 The goodbye is coming, but it won't be forever.  I take comfort in knowing that she'll be free of pain and in my belief that we'll see each other again.  But in the mean time, I'll go home to her and then I'll bring her back home with me in my heart.

Edited to add– I won't be posting to the blog while I'm in Florida.  Freelance work has kept me super busy the last two weeks and my spare time has been spent with Mr. F.  I'll be posting daily quotes on Facebook, Twitter & Instagram, as well as sharing a quick art find that resonates for me that day.  Will be back blogging in a few weeks!  Catch up on  miles of artsy finds in the archives!

The paintings featured today are by Philadelphia artist Anne Canfield.  To see more of her work, please visit her website.

All images are via the artist's website.

" class="pin-it-button" count-layout="horizontal">Pin It