Can you believe we're entering into the last lazy days of summer, Artsies?  I hardly can, but I intend to enjoy it to the fullest!  Beginning the end of summer today with the marvelous work of this month's Featured Artist, Gigi Mills!
studio dog with girl and chair, oil, paper, crayon, and graphite on paper, 19×22

bird dog and the saint, oil and paper on book board, mounted on panel, 9×22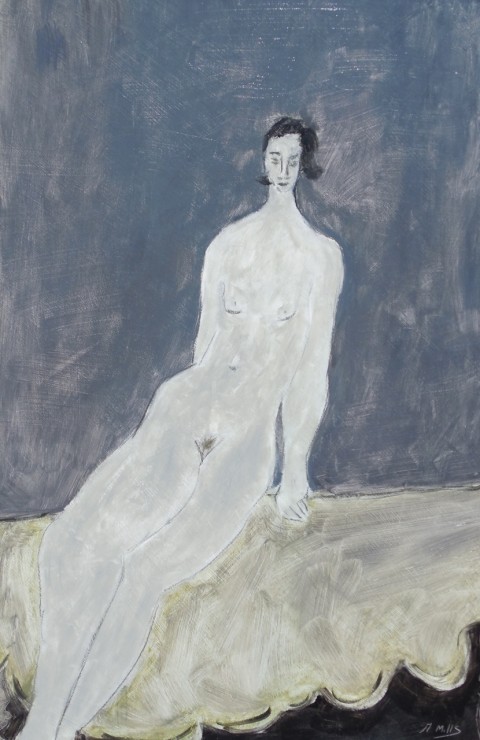 morning with sara, oil on book board, mounted on panel, 14 1/8 x 22 1/8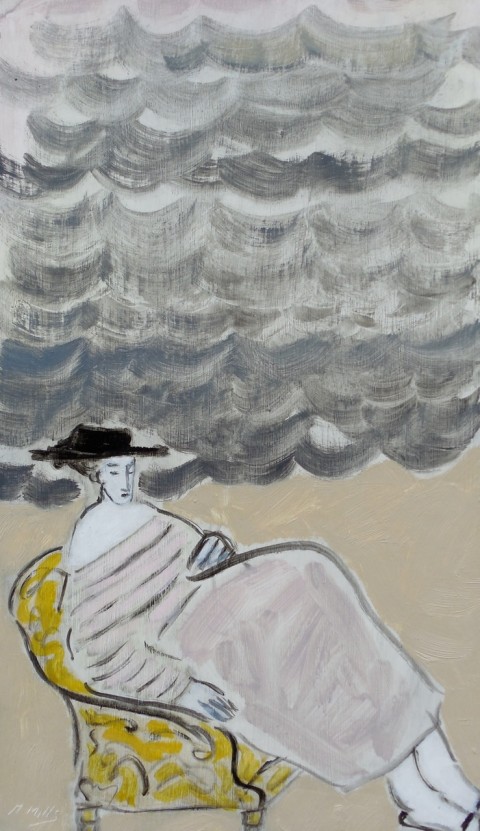 seaside in a wicker chair, oil on book board, mounted on panel, 10×17

 girl with figs and flowers, oil on book board, mounted on panel, 6×17
In this latest series of work, being featured in her solo show, This Life at GF Contemporary, Mills invites us to sit and contemplate the moment in the midst of the pulse and entanglements of this fast paced existence.  The artist continues to perfect her reductive style, distilling each captured moment to its fleeting presence.
To see more of Gigi Mills' work, please visit the websites of her representing galleries, GF Contemporary and Gallery Orange and here on the blog all August long!  Be sure to check out the Artsy Forager Facebook page to see an album of my Gigi faves!
All images are via the artist.