There is a certain type of place that I love to come across in our travels– the little artsy town.  Different from just any ol' small town, these are spots that despite their diminutive size, are a thriving community for creative people of all kinds.  Last weekend, we made a trip to one of my favorite such towns, Astoria, Oregon.  I thought you might enjoy hearing a little more about my take on what makes this spot so especially artsy!
So here we go, in no particular order..
1 | The scenery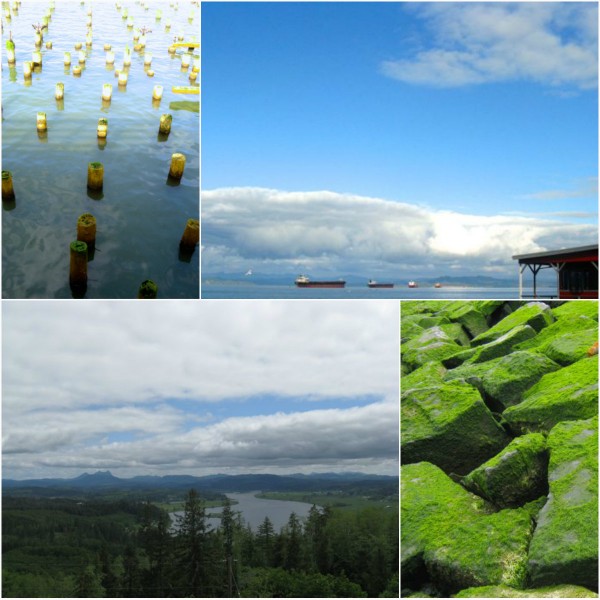 Situated right at the northern border with Washington, Astoria is your introduction to Oregon when driving down the coast from WA.  Surrounded by the Columbia River on the south and Young's Bay on the north and just a few miles from the Pacific give Astoria an especially coastal feel.  It smells like the sea!  Homes and businesses cascade up the hills, giving way to stunning views, especially on a rare clear day.  Coastal mountains peek out from behind the clouds, adding to the drama of the landscape.
2 | The architecture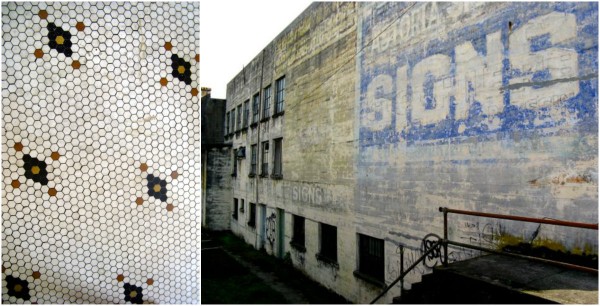 You won't find much slick and new in Astoria, which I must admit, is a big part of its charm. Original architecture remains entact and even celebrated by most local businesses.  Even the small downtown JC Penney department store is still there in all its original glory!  Sure there are newer buildings around, but the downtown area for the most part retains its old school charm.
3 | The art scene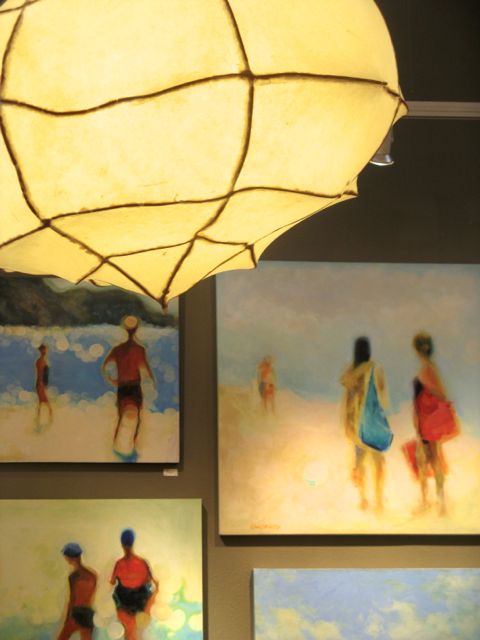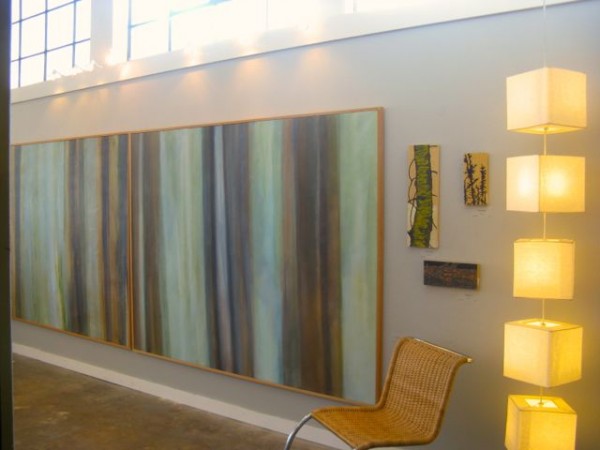 Of course, an artsy little town needs a gallery or two.  Astoria boasts a nice selection of galleries, contemporary, traditional, and even a wonderful photographic gallery.  I was sad to see Lunar Boy gallery didn't make it, I loved its quirkiness, which seemed so right for Astoria.  Imogen Gallery ( bottom photo above ) is now in their spot and seem to have retained some of their artists, so all is not lost.  And Imogen seems a welcome bit of sophistication and curatorial restraint.  A monthly art walk, as well as other community arts organizations seem to ensure a thriving artistic community.
4 | The quirkiness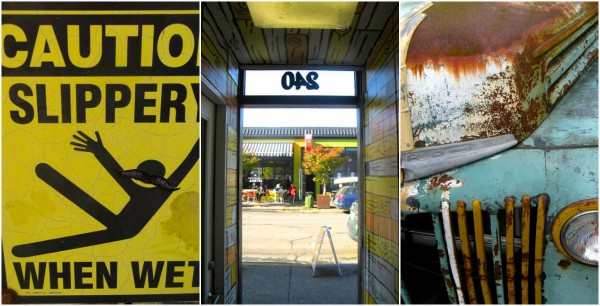 What's a small town without some quirk?  Astoria has plenty to go around!  From funky little  boutiques and bookstores to a crazy rusted out old delivery truck roaming the streets to a massive king malamute named Komo who will give you a friendly lick, Astoria folks don't take themselves too seriously.
5 | The libations, both with and without alcohol
Astoria doesn't seem to be just a draw for visual creatives, but makers and creators of all kinds, including those of a beverage-nature.  I'm talking the two main Northwest beverage groups, coffee and beer.  There's a Rogue presence, the NW brew staple whose fare includes quirky offerings such as Voodoo Maple Bacon Ale and Beard Beer— the yeast for which was actually harvested from.. wait for it.. the brewmaster's beard.  Gross!  Yet, Mr. F just had to try it. ( Verdict: it was good but more in a Belgian style which isn't Mr. F's fave ).  Then there's Ft. George Brewery which we hadn't tried before and now greatly regret!  Got a big thumbs up from Mr. F.  No Northwest town is complete without a coffee house or twenty and Astoria is no different.  There's java aplenty, not surprising for a spot that averages 67″ of rain each year.  Those gloomy days give Astoria brewers and baristas plenty of time to perfect their crafts.
You'll want to add Astoria to your must visit list, for sure.
All images by Artsy Forager.