A phenomenal piece of artwork can find its home in any sort of space.  Especially when its as beautiful as this one, Darzita by this months' Featured Artist, Jennifer JL Jones.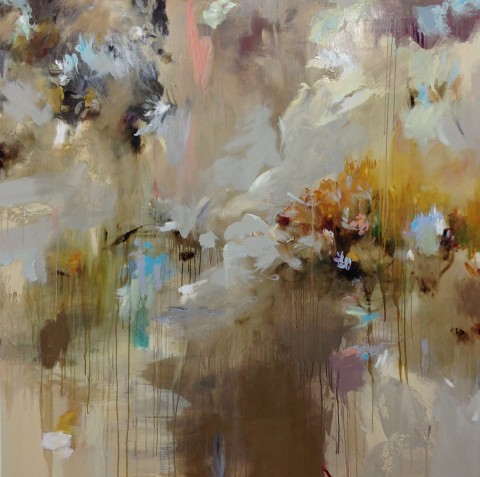 Darzita means "to reveal" and I love how this abstract mixed media work informs the personality of each of these spaces in such a chameleon-like way!
It goes soft and serene in a monochromatic bedroom retreat..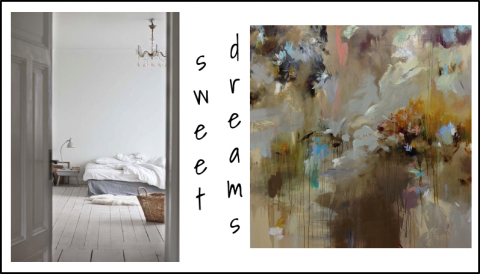 room found here
Or adds dynamic movement to dramatic charcoal walls in this copper-accented dining room–
room found here
Modern texture and little pops of bright color echo this loft's downtown feel–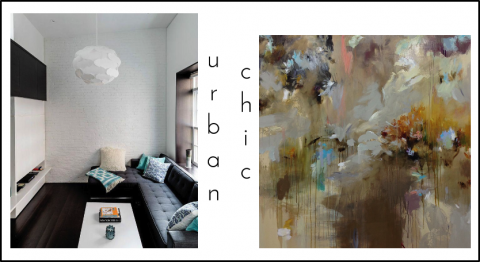 room found here
Which is your favorite? Personally, I think it would look stunning in a little modern cabin in the mountains.. preferably one with my name on the welcome mat. 😉
If you're in the Tulsa area, be sure to check out Jennifer's latest exhibition opening on November 14th at Aberson Exhibits!  Don't miss out seeing her work in person!
Interior images linked above, art image via the artist.