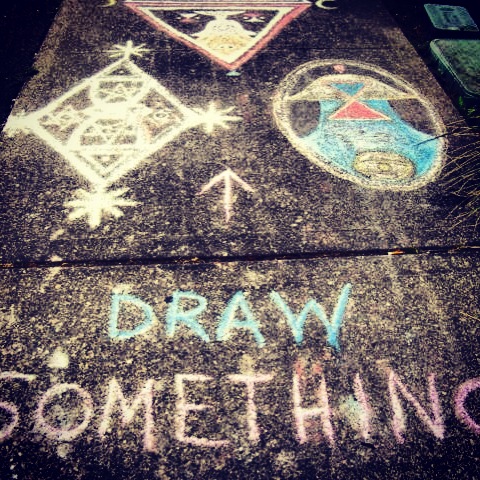 So you're an artist, eh?
Would like to be featured on Artsy Forager, yeah?
Heck, yeah!
I love it when artists reach out to introduce me to their work.  But let's do this right, OK?  It will make the whole process easier for both of us, pinky promise.
Here are some simple and easy guidelines I hope will make this a pain-free process for you!
1 |  If you aren't already a reader of Artsy Forager, please take some time to look over the site.  Think about the type of work you see here and really examine whether your work fits with what is featured.  Contemporary painting is my first love, so the site is heavily painting focused— lots of narrative representational work, abstracts, some landscapes here and there, you will also see fine art photography, installations, sculpture, mixed media, illustration and design with an artsy bent.
2 |  When submitting your work, please include a link to your website and/or social media pages.  Please do not email jpegs of work.  If your website & social media aren't current with your latest work, please mention it in your initial email and ask if I'd like to see jpegs of your current work.  If I do, I'll respond letting you know to send 'em on!
3 |  Even if I decide your work isn't quite the right fit for Artsy Forager, I will usually try to suggest a few sites that might be.  I want you to get the online exposure you're looking for, even if it isn't here!
4 |  You may submit your work to Artsy Forager either via the site's Contact page or by emailing lesley[at]artsyforager.com.  Response times may vary, so please be patient.  I do my very best to answer each email!
5 | All work shown on the site will be credited to the artist and a link back to the artist's website will be provided.  Each feature will be promoted on Artsy Forager's social media platforms including but not limited to, Facebook, Twitter, Pinterest, and Instagram.  Cross promoting on your own social media pages is welcomed, encouraged, and appreciated!