Something about the warmer months make me long for the exotic.  Maybe it's childhood conditioning bringing on dreams of summer vacations to faraway places!  I've always loved the work of Jill Ricci for her brilliant way of combining exotic motifs with pop art and urban graphics and her mixed media piece, Roam, perfectly inspires an urban globetrotter ensemble! This Mintzita Maxi Dress from Anthropologie embodies a free spirited, exotic traveler type.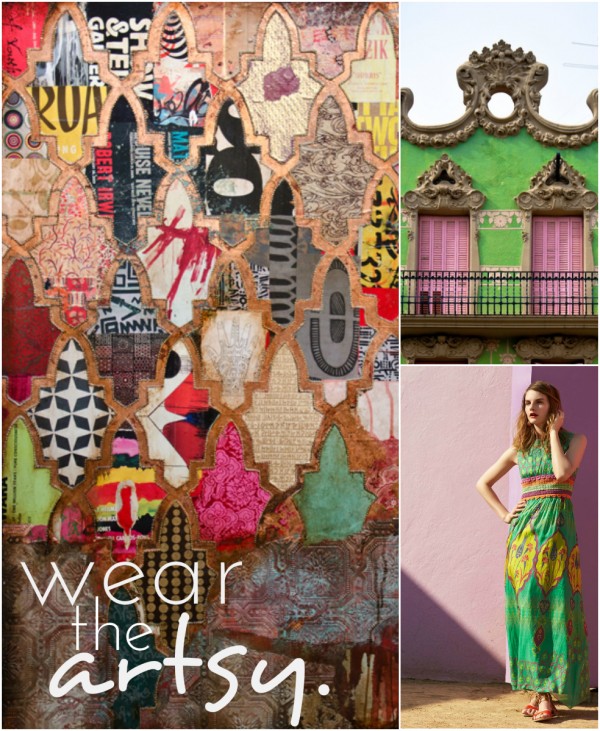 art | find it here
inspiration | find it here
dress | find it here
How to make it just a tad more Ricci?  Edge up the dress's sweetness with a moto jacket and Chuck Taylors and suddenly it's like you are living it up Ricci-style.  Roam, if you want to.

See more of the Wear the Artsy series in the archives!

All image sources linked above.

" class="pin-it-button" count-layout="horizontal">Pin It