The artsy mice have officially invaded Artsy Forager!  Our very first online exhibition and sale, City Mouse | Country Mouse is now on view in the found gallery !  I'm so excited to present the work of two talented Nashville artists, Christina Baker and Deann Hebert.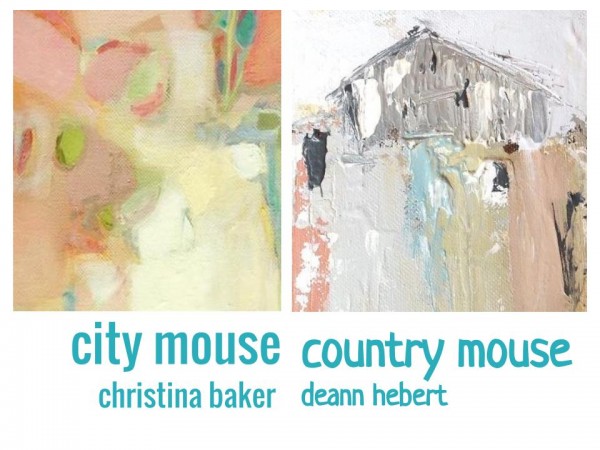 If you've been reading the blog for awhile, hopefully you'll recognize the work of these painters.  Each painting is an original and available for purchase through the artists, with a portion of the proceeds benefitting the Nashville Zoo.  Now I'm not sure they have any mice at the zoo, but I'm sure there are lots of other wonderful little furry foragers!
City Mouse | Country Mouse will be showing in the found gallery through March 28th, so you'll have until then to snatch up one of these beautiful little paintings all for your very own!  Throughout the month we'll get to know the artists a little better, too!
So what are you waiting for?!  Grab a handful of cheese and click here to see for yourself!