Please forgive me for getting this latest This Artsy Life post up a bit tardy. The last seven days have been a bit out of whack around these parts, with our beloved ( and much relyed on! ) Macbook taking a nosedive late Tuesday night, three treks to the Apple store an hour away in five days, major life decisions made, a visit with the only blood family I have in Cali, and the time change, well.. the actual life part of This Artsy Life took a bit of precedent. 😉
In all that craziness we did manage to squeeze in a little ArtWalking in Joshua Tree and some much needed downtime with my San Franciscan cousin in Palm Springs. We found some new artists to love at both The Red Arrow Gallery & Joshua Tree Art Gallery and bonded with my cuz over being the only family members crazy enough to choose the West over the South. I so enjoyed the time with my cousin that I didn't snap one photo all day. You'll just have to take my word for what a gorgeous day it was! But I'm happy to share a few snaps from the one time I did take out the camera– at the Joshua Tree ArtWalk.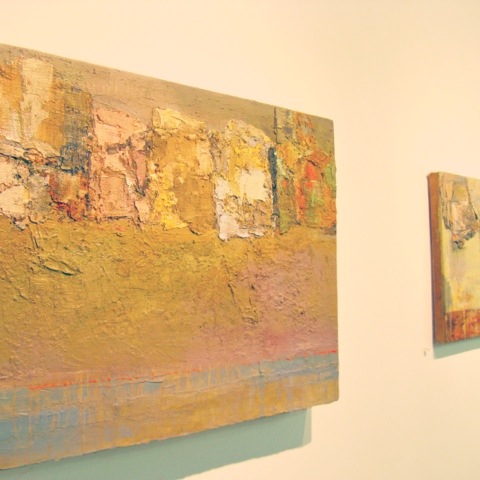 [ almost bought this piece by Judy Wold a few months ago.. still coveting ]

[ we both loved this sculpture by Steve Reiman ]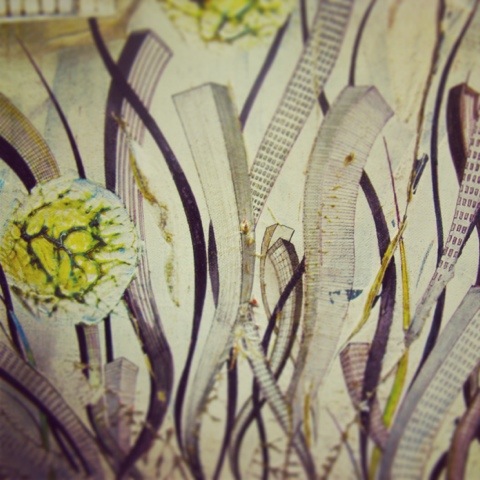 [ lovely lines and texture by Bret Philpot* ]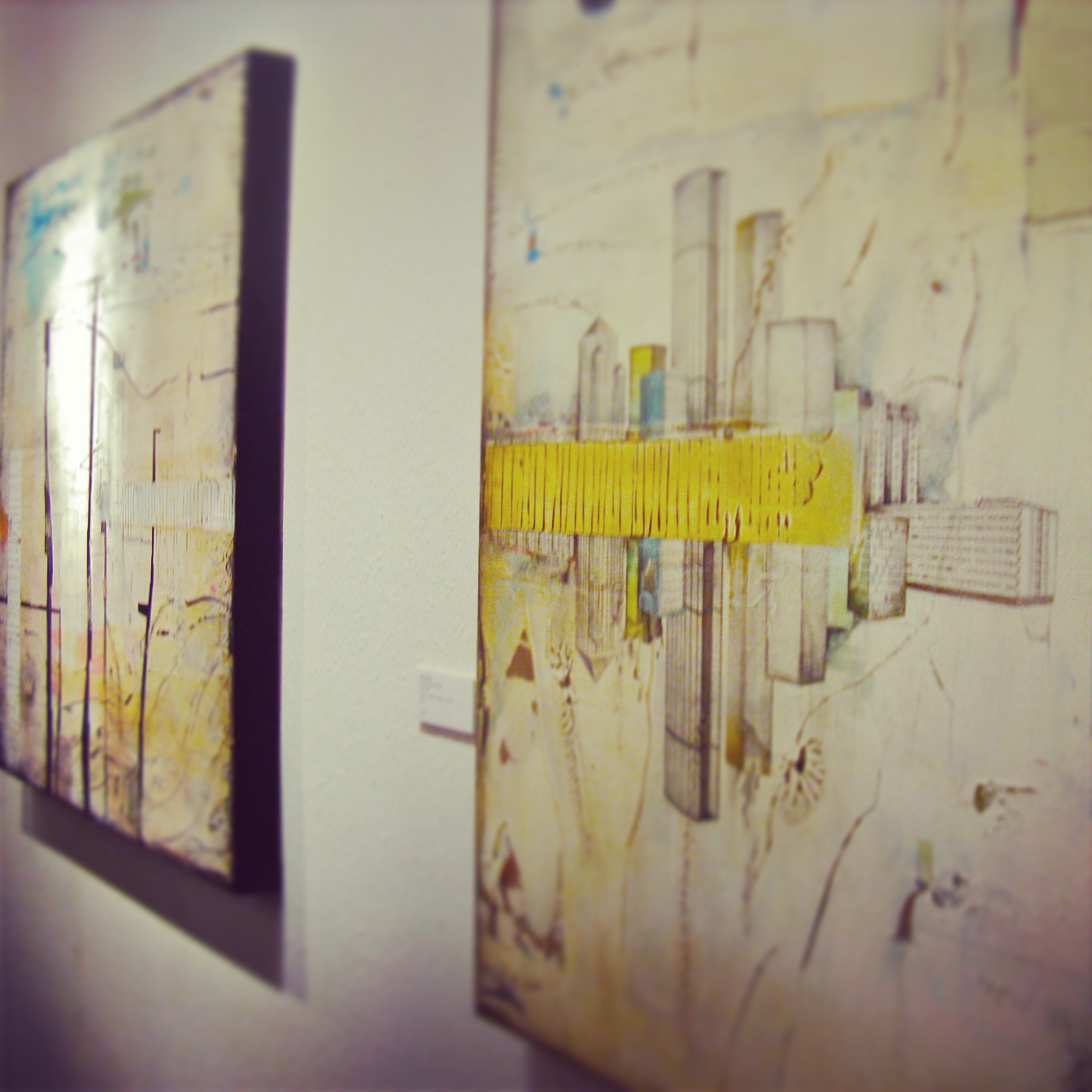 [ Mr. F's fave ( right ) and my fave ( left ) ]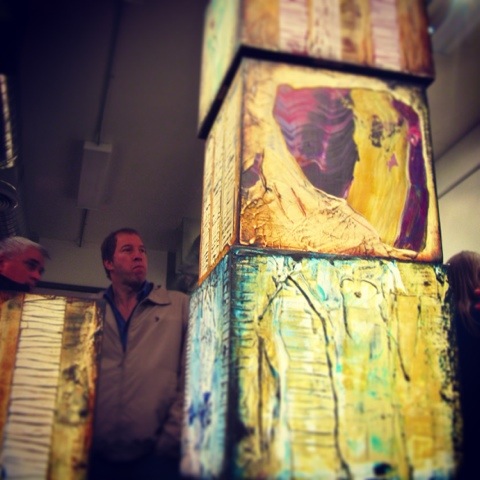 [ awesome painted cubes ]
Things are inching back toward normal today in This Artsy Life, though it will only be a few more weeks before we begin making plans to move on to our next spot.  And then what madness will begin!  Want to see more from our JT ArtWalk? Follow Artsy Forager on Instagram.  I might even show you obligatory-Instagram-lunch photos.
*Bret Philpot's website doesn't appear to be working.  Sorry.  If you'd like to get in touch with the artist, please contact The Red Arrow Gallery.
All images by Artsy Forager.