Once upon a time, I was one of those girls.  Saturdays were for shopping.  Fashion magazines were poured over.  Hours were spent pursuing just the right pair of shoes.  Rinse and repeat.  For years.  Now don't get me wrong, I still love a little shopping spree here and there.  But I don't obsess over the things I have or what I wear.  It doesn't define me.
In his large scale oil paintings, Bay Area artist Ryan Jones immerses his viewer in the world of luxurious living, where skin is perfectly toned and tanned, life is perfectly chic.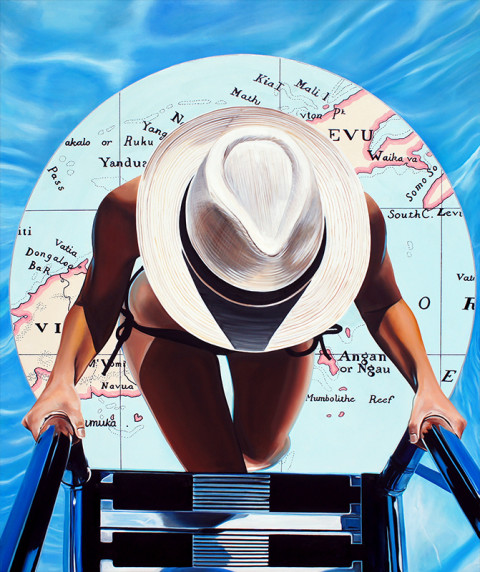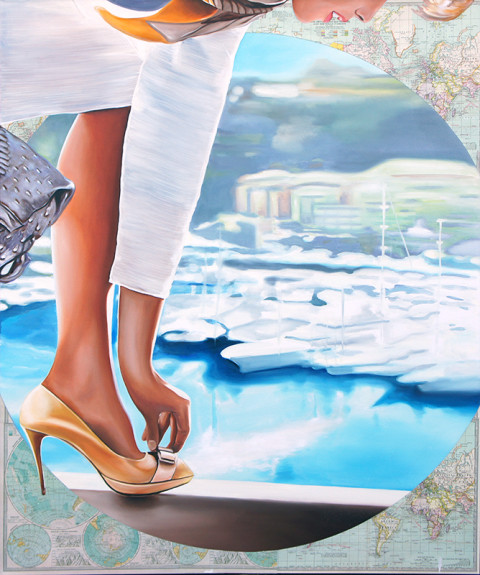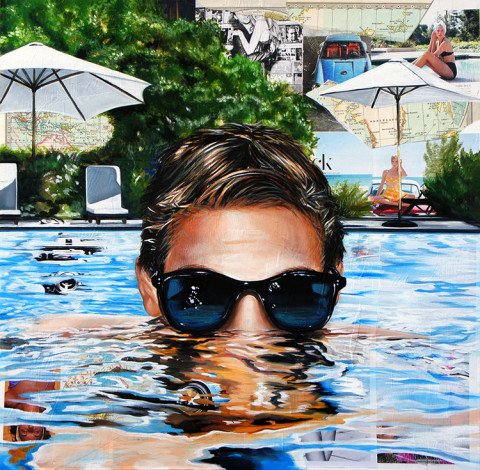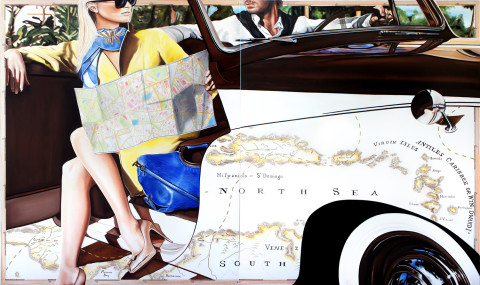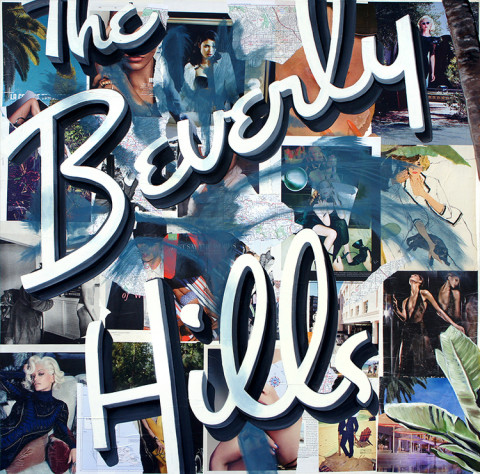 Some folks seem to have been born with the chic-gene.  Even if they aren't a part of the Beverly Hills elite, they still seem to carry themselves with that certain something.  I'd like to think that I fit that description, but I'm doubtful.  More than likely, my shoes are worn from travel, my hair is windblown and unkempt, my clothes probably stained with paint.
In exchange for the pursuit of chic, the quest for the latest fashion, I am reaching for the next moment of inspiration, the next place to explore, the next adventure.
To see more of Ryan Jones' work, please visit his website.
All images are via the artist's website.