Summer is the perfect time for slowing down and regrouping.  Lately I've been feeling pulled in a dozen different directions, like a jack of all trades but master of none.  In the back of my mind, I knew I needed to regroup, but I kept putting it off.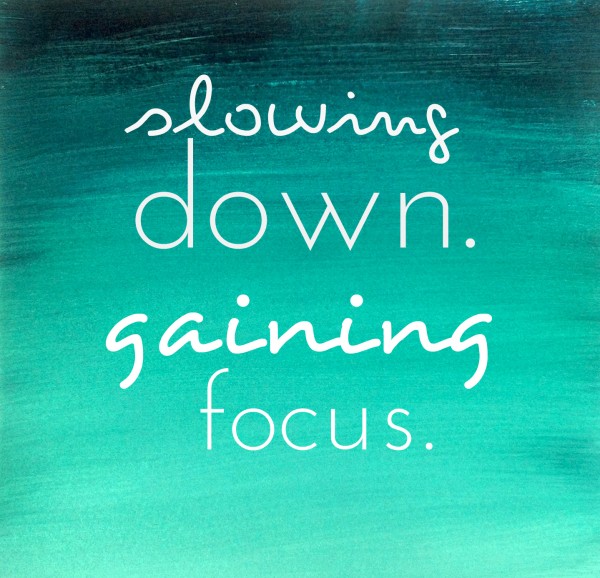 All of that would have been enough to prompt a good long look at what I was doing, but getting some difficult news last week threw things into perspective.  If you follow along on Instagram, you may know, but my mom was diagnosed with Stage 3C Ovarian Peritoneal Cancer last week.  She begins four months of chemo next week.  She is in Florida and for the moment, Mr. F & I are still in California, so there isn't much I can physically do for her from here.  But her fight for her life has made me rethink how I'm spending my time.
At least for the next month or so, I'm going to ease up on blogging a bit– they'll still be a new "Daily Artsy" each Monday through Friday but I won't be posting extra features like Design Foraging, Don't Miss Artsiness, etc. on a regular basis for a while.  I have lots of freelance work coming up that needs to take priority, a special project I've started for my mom, and I'd like to devote some serious time to painting.  I'll still be here and on Artsy Forager's social media, just taking a little time to slow down and think about what's really important.