Often when we think of spring, our thoughts turn to light, pale pastels but this season, I've noticed just how saturated everything around me seems.  Maybe it's just a shock to my eyes following the white and grey winter or perhaps this has just been an unusually sunny and bright season.  In any case, I'm finding myself more drawn than usual to heavy doses of color and I'm blaming this saturated spring!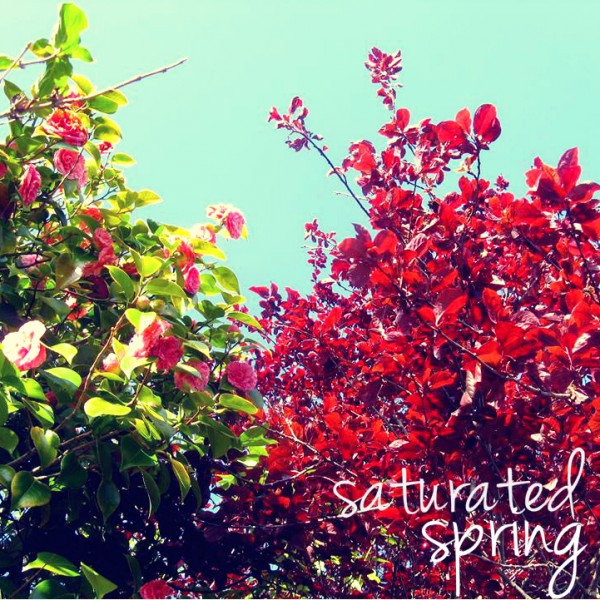 Here are just a few of the full color palettes inspiring me on Pinterest lately–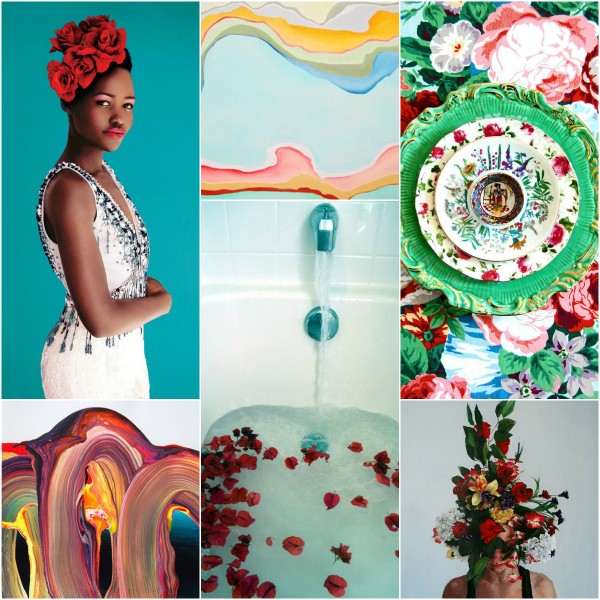 found here here here here here and here
I've even started a new series of paintings on paper inspired by this glorious season!  How has spring been inspiring you, Artsies?
Want to see more Color Harvesting?  Check out the archives!
Top image by Artsy Forager.  All other image sources linked above.