It seems a long while since I shared thoughts on my latest artsy read!  As a woman, it does follow that I've always been interested in the female artists who've made their marks on art history.  But lately, I'd been especially intrigued by a female artist who hated being gender labeled, but whose career trajectory veered a bit off course, thanks to becoming a wife.  Mrs. Jackson Pollock aka abstract expressionist artist Lee Krasner.
In her biography of Krasner, Gail Levin  introduces us to a fiercely independent, sensual, and opinionated young woman who would become one of the founding members of the Abstract Expressionist movement.  She would be eclipsed for much of her career not just by the talent, personality and notorious nature of her husband, but by the sexist leanings of the modern mid-century art world, eventually winning for herself the respect and recognition she so deserved.
What struck me most, when reading Levin's account and Krasner's own words, were her formidable strength when opposed, yet tenderness, graciousness, and respect reserved for the man she willingly sacrificed for.  I found myself dog-earing pages so that I could go back and take in her words again.  This artist who was always studying, taught me some valuable lessons.
1 | buck tradition.
This young girl, raised in a traditional Russian Orthodox Jewish home, early on saw the inequities in her familial religion, soon relinquishing its hold.  She fought against tradition when expected to marry her widowed brother-in-law after her older sister died.  But she remained true to her fiercely independent self and her desire to become an artist.  She spoke out against inequalities and injustices whenever she recognized them.  At a time not long following women finally gaining the right to vote, Krasner was a leader among early abstract painters.
2 | recognize and nurture greatness in others.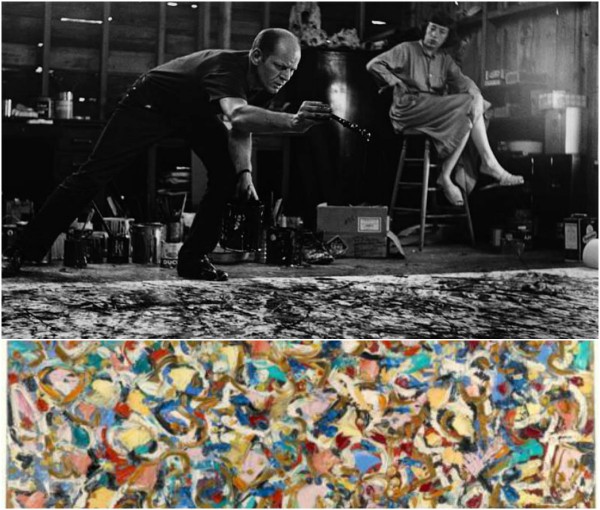 I think few who knew her would describe Krasner as humble.  Yet, she recognized, supported and nurtured the talent in her husband.  She was his biggest fan and champion, and after his death, the manager of his estate.  She describes being "blown away" by first seeing his work.  She had a great deal of respect for her husband's artistic mind and sensibilities, bolstering his career while still working away on her own.  When it was speculated that Krasner may have acted differently had she & Pollock gotten together in the age of feminism, she maintained, "I think I would do the same, identical thing all over again in the presence of talent like that.."
3 | don't be afraid to share the spotlight or even give it up for a while.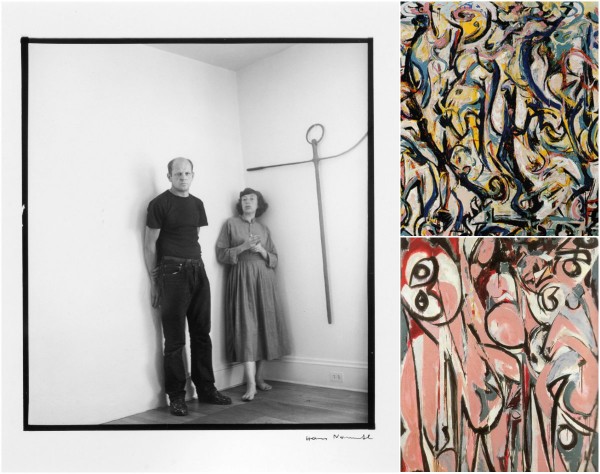 In Levin's biography, it is intimated often that Krasner believed Pollock to be the greater artist.  She was confident in her own talent and work, and yet she recognized and respected his genius.  "Painting is revelation, an act of love.  There is no competitiveness in it.  As a painter, I can't experience it any other way.", Krasner said when asked about the prejudice she'd experienced as Pollock's wife.  She worked away on her own, building her own portfolio and figuring out her own visual language, while allowing Pollock to shine.  Her time would eventually come.
4 | fight for what is rightfully yours.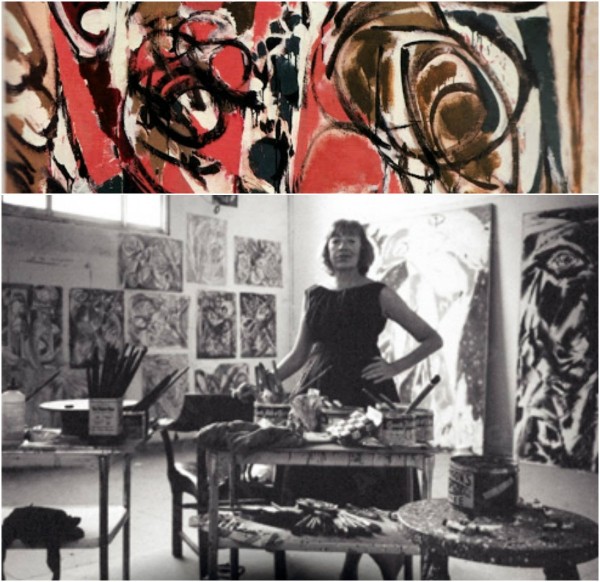 Krasner wasn't afraid to fight for the recognition she deserved as an artist and member of the Abstract Expressionist movement.  She knew her place in art history wasn't merely being the wife of an important painter.  She rightly believed she was a noteworthy artist in her own stead and, with the advent of the feminist movement and the increased interest in female artists, she was finally given the respect and recognition she deserved.  She never once wavered in her steadfast belief that she was an good an artist as any of the male artists of her time which were so widely adored.
5 | never stop learning.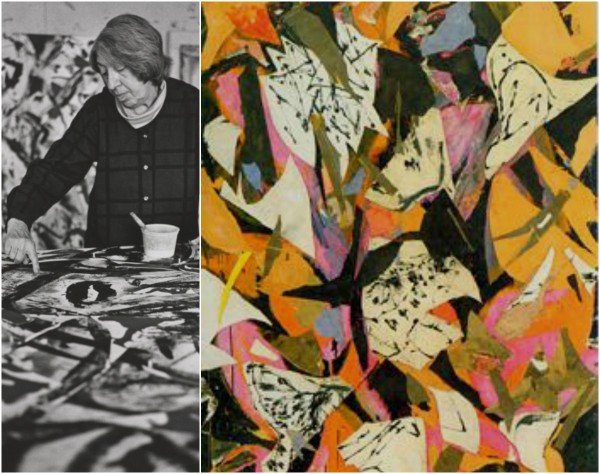 Before Krasner's retrospective show opened at the Museum of Fine Arts in Houston, the artist chose to keep one finished painting so that she could have it at home to study.  "I wanted to keep the one I just finished because I need to have my work to look at.  Even when I'm just looking; I am working." 
Here was a modern female painter, who though overshadowed by the enormous talent of her husband, quietly produced a body of work that holds its own alongside any of her contemporaries.  She was no shrinking violet, to be sure and her place in art history as someone other than the wife of Jackson Pollock was hard won.  Yet never saw herself in competition with him.  He was an artist.  So was she.  That was enough.
You can find Gail Levin's Lee Krasner, A Biography on amazon.com or in many libraries and bookstores.  I finished this book enlightened and inspired.  I think you will be, too.
All image sources linked above.